Sigh... This is the 3rd part of this stupid issue. I'm wondering, who would be so free to do such stupid things?

And of all people, why me? Do I really look like everyone?(pun intended! see the print screens)

To whoever it maybe, I hope this stops as soon as possible. It is really no fun actually. Besides the fact that I get a few extra uniques daily.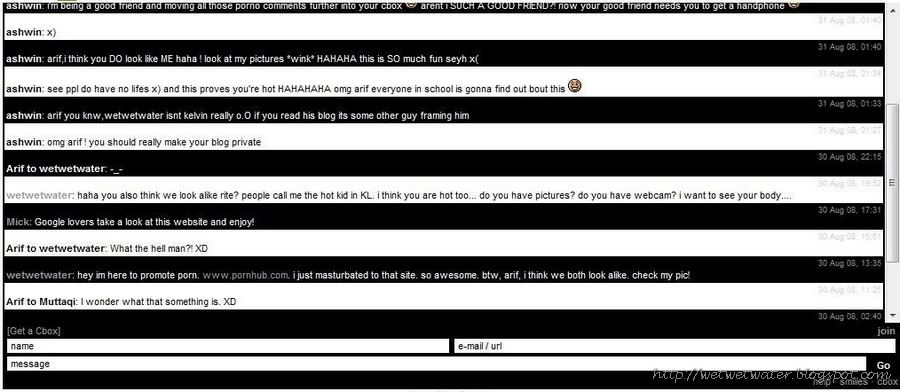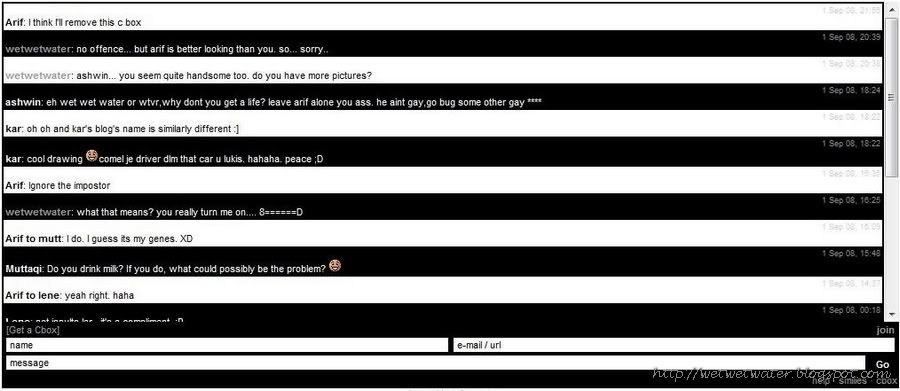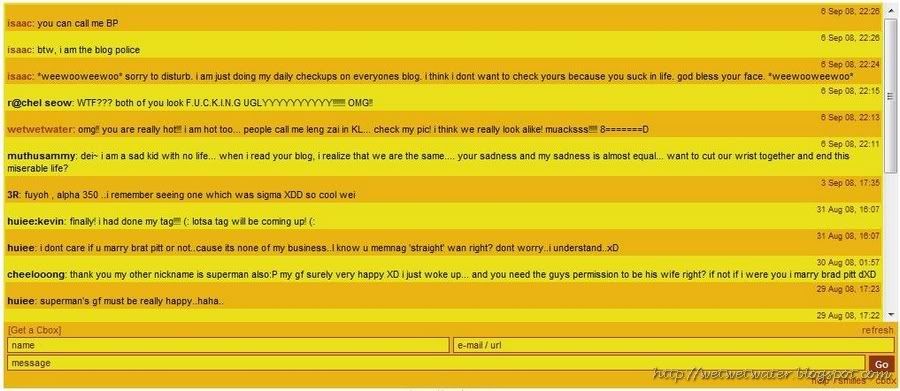 From what I see above, I believe this person is GAY! He seems to be very interested with guys. But why use my nick? As you can see also from above, people thinks I look damn fugly! It will do you no good anyway. Why not look for someone more good looking and famous? Maybe you can achieve what you are trying to do?

Triple sigh . . . I feel very SAD for these LIFELESS people . . .

Check out the 1st and 2nd part to this shit below.

Part 1 : Will the real CHICKEN please stand up?

Part 2 : Will the real CHICKEN SHIT please stand up?

I hope this ends here. I hereby apologise to all those that have been somehow disturbed by the moron.

Perhaps I should close my blog for awhile. Yeah! Maybe I should. WTF?

p.s. Will the owner of the above chatboxes get the IP of that guy who did thing? Hopefully I can come up with something.

Till then, take care and God bless!(that moron more abundantly!)