On the 20th of September 2008, SOULed OUT blew 12 candles on its cake. I was privileged enough to be invited to celebrate with them on that special day. All these thanks to BigBoysOven.

Some of you might ask, who/what is SOULed OUT? If you have not heard of them, you must have been missing out on a lot of things, GOOD things.





SOULed OUT is like a household name in the Malaysian nightlife directory. If you are on the lookout for entertainment + great F&B + awesome hospitality, look no further. Head on to SOULed OUT.

Talk about entertainment, great music they have live bands and DJs to entertain you all night long. Once you are in there, the night lasts forever!

Talk about food and beverages, you want Western, Chinese, Malay, Indian or Fusion? You name it, they have it! Not that adventurous? Try SOULed OUT's Lip Smacking (SOLS) items. Over 100 items are available at their beverages section wittily known as "Drink, Drank, Drunk". Let this help you clarify your mind.

Let's go back in time. We talk history here. 12 years ago, a young couple (even younger now!) who call themselves Fred and Michele started cracking their heads on the future and voila! SOULed OUT was birth forth in September 1996 in Mont Kiara Shoplex before it moved to its current premises in Desa Sri Hartamas in 1999. From what seem to be a quiet and peaceful township back then, SOULed OUT brought the SOUL into this township. And now, 12 years later, it is their joy and privilege to "Celebrate Life Everyday" with you and your loved ones. Come and experience this place with the warmest hospitality you can ever find. They really make you feel at home at SOULed OUT.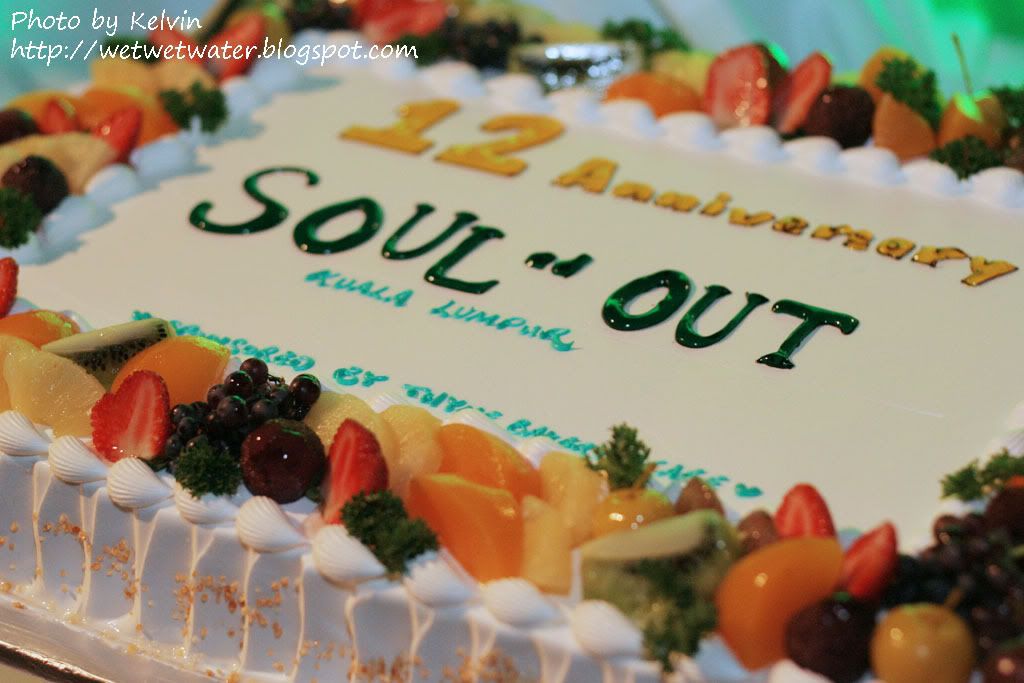 Happy Birthday SOULed OUT!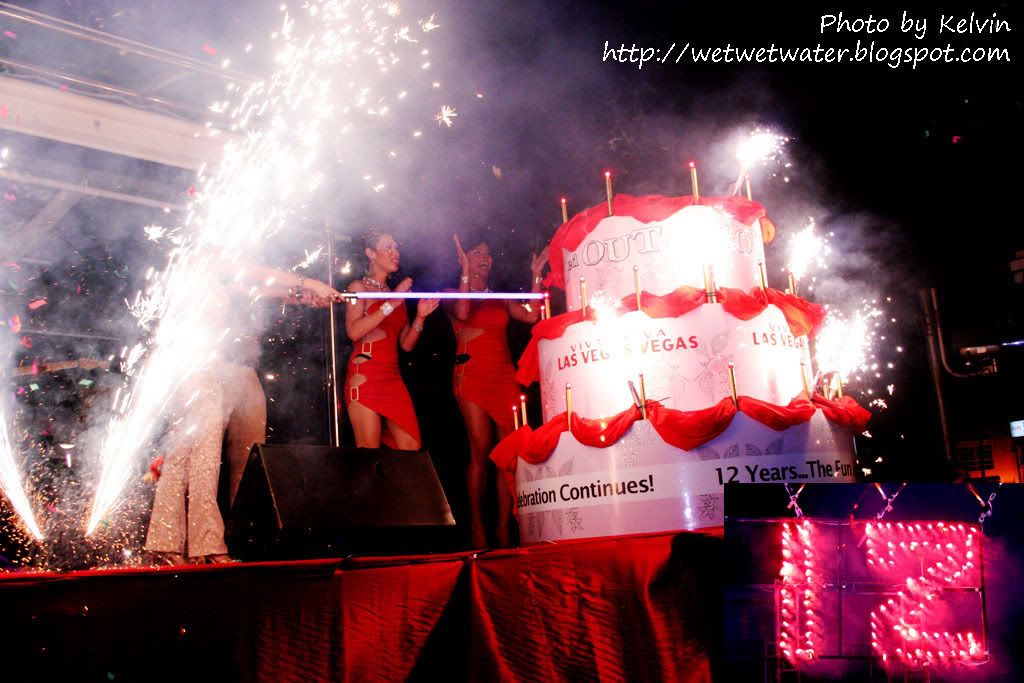 Congratulations on your 12th Anniversary!

On the night of 20th September 2008, it was a night of celebration, party, parties and more parties! Many things were lined up that night by them for the people. A celebration themed "Viva Las Vegas", SOULed OUT converted their mezzanine floor into a mini Casino for their guests to gamble and bring something home. Where as, at the dining area, the crowd were entertained by King Elvis himself, performances by the Diva Dancers and all the way from the US of A Soul, Jazz and R&B artist Denise Mininfield backed by Malaysia's most talented musicians led by Jose Thomas.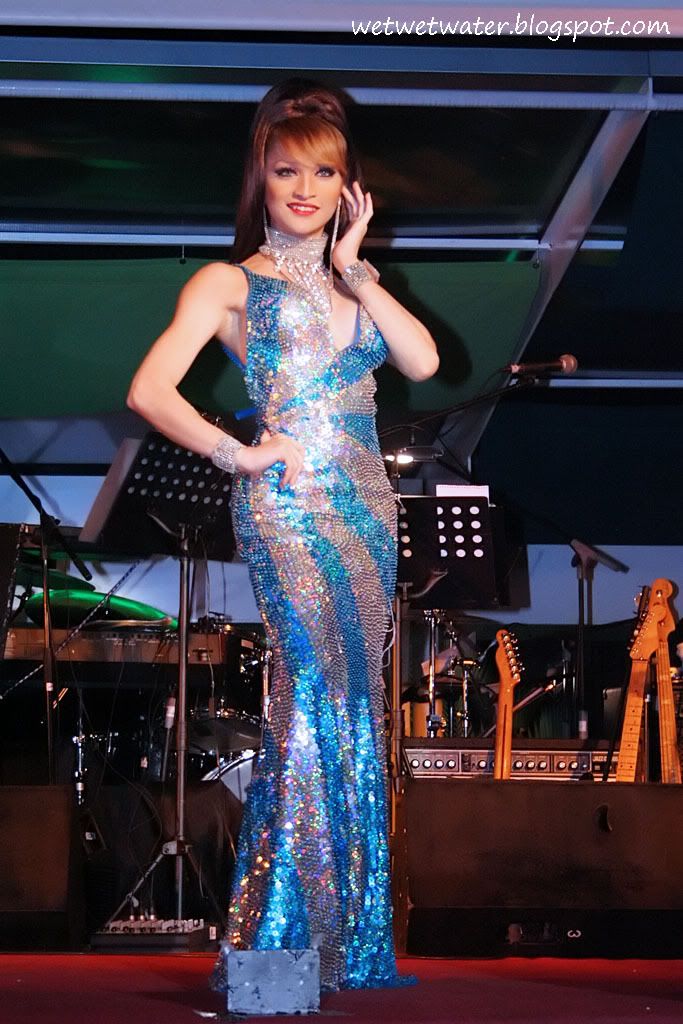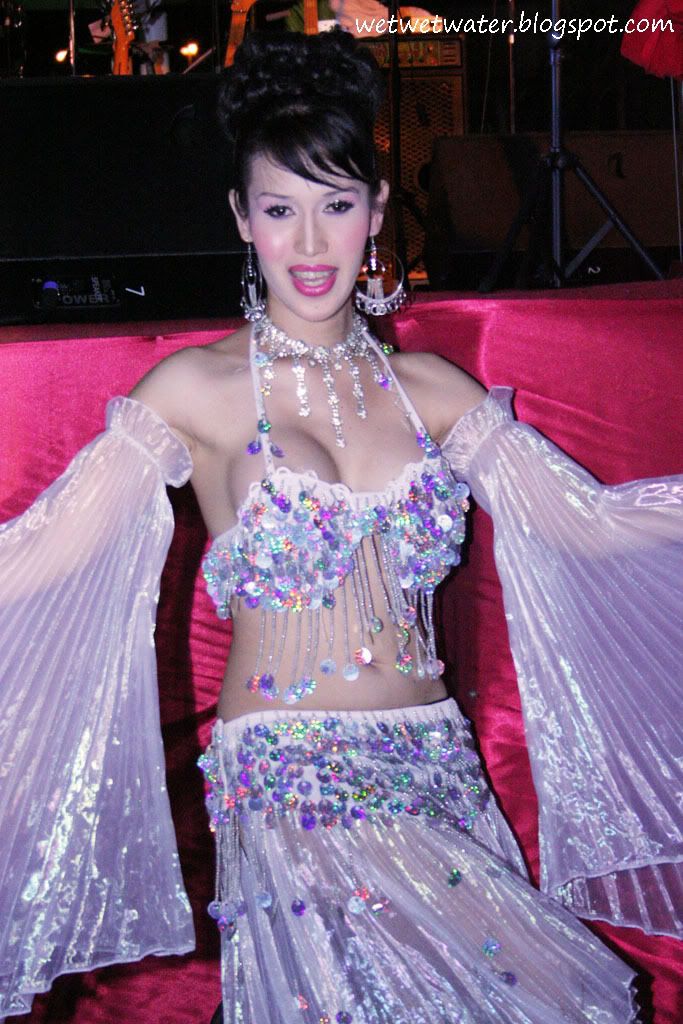 Diva Dancers!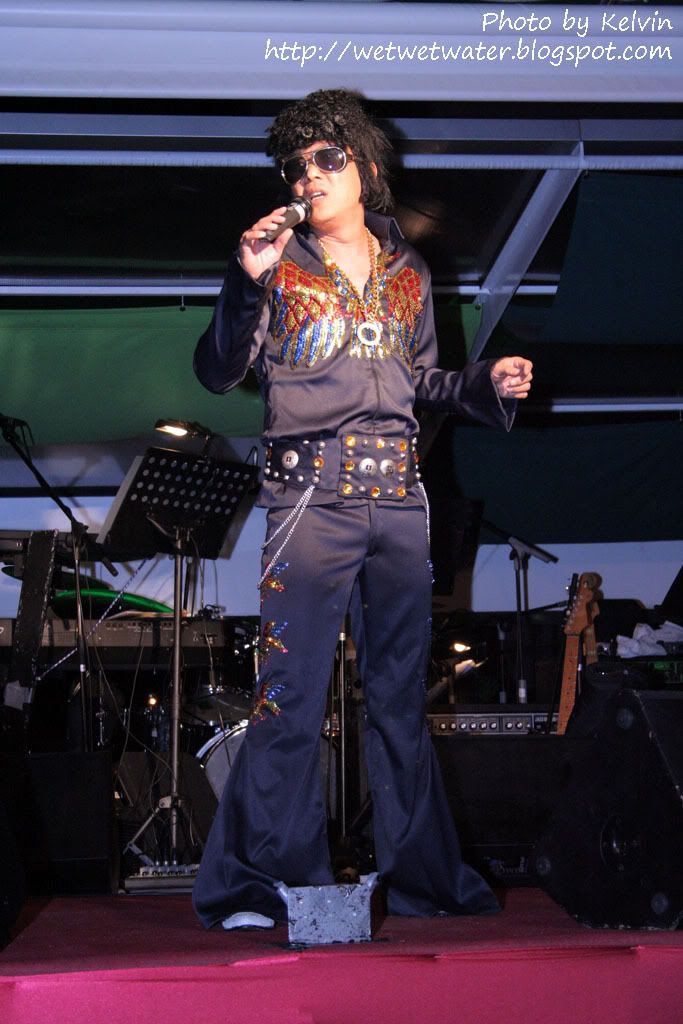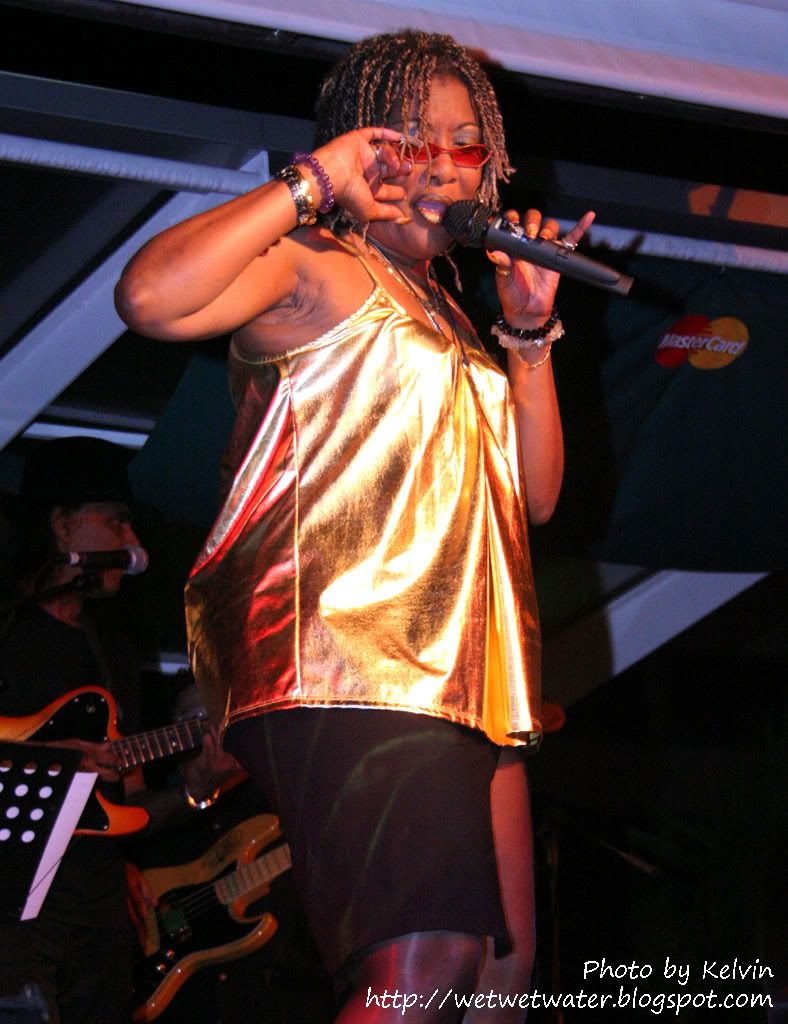 King Elvis(Leonard Tan) and Denise Minninfield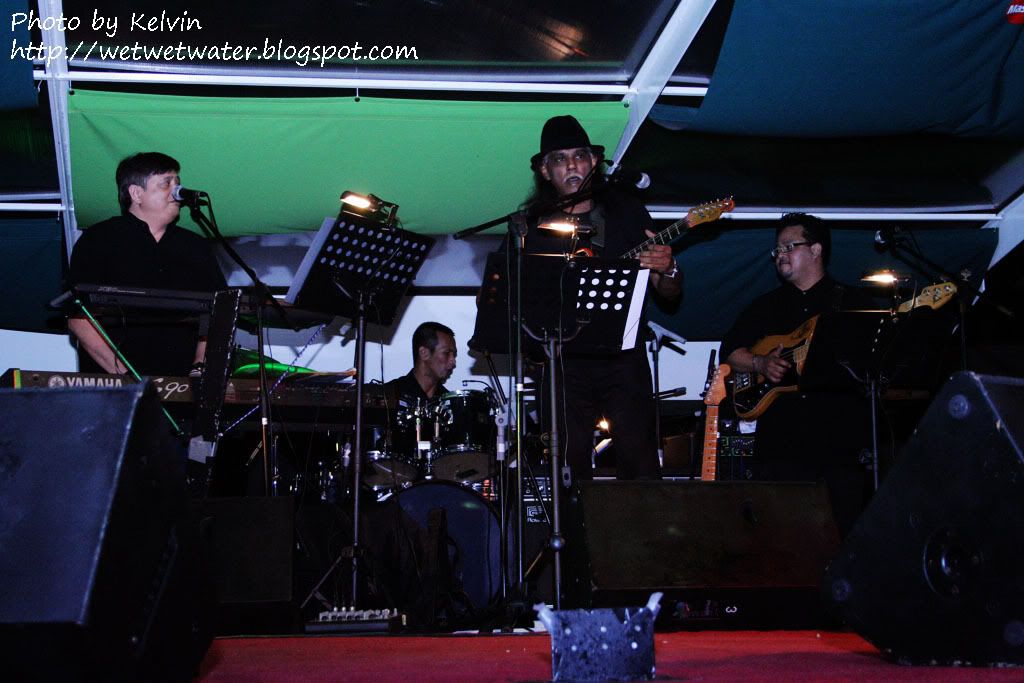 Jose Thomas and Friends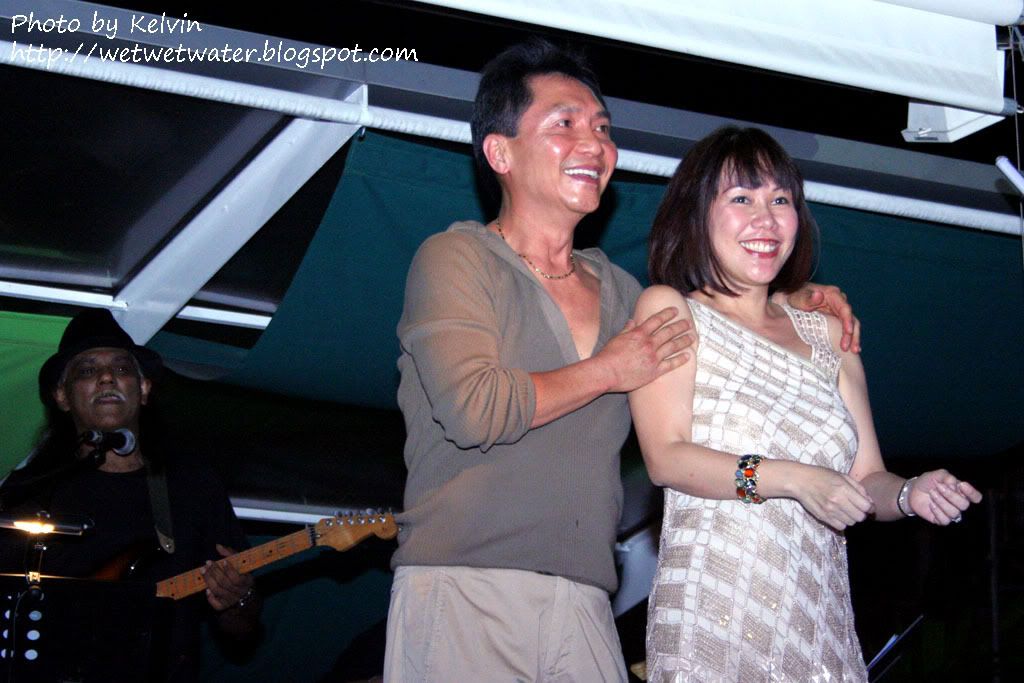 The man and woman behind this whole big bundle of joy, Fred and Michele.

Next up! Food served on that day. Yum! Come back for more!

Till then, take care, God bless!