What a movie it was! Really brought back memories. OK fine! I'm not that old but I was exposed to these kinda music when I was younger thanks to my dancing aunties and uncles. LOL!

Anyway, the verdict? 7/10. The story line was so-so. Very much expected to me after the 1st 15mins or so into the movie. The singing was TOTALLY awesome! It is supposed to be a musical anyway. Meryl Steep and Amanda Seyfried played really well as mother and daughter. They sang pretty well too! BUT . . . . Pierce Bond-nan can't sing for NUTS! I guess his voice is just meant to be some private detective/agent. That low husky voice. LOL! Yeap, that's my say on the movie.

The highlight of this whole event was actually, the pre-movie meet up. Imagine over 30 strangers(well not all la!) meeting up for the 1st time in a God forbidden placeBurger King at 1 Utama.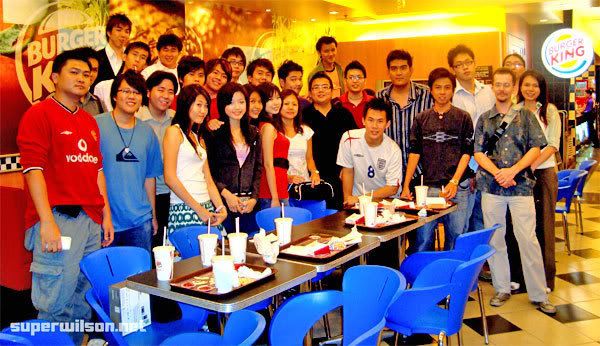 Nuffnangers UNITE! "United, we stand, divided, we go home!" (Random gila~!)

WTF? Till then, take care, God bless!