Was quite stressed out last night studying for 2 tests until I saw the Nuffnang ad by Osim. Since I was stressed out, I clicked on it.

This is what I saw. The guy seems really stressed out! It made me feel GOOD. LOL!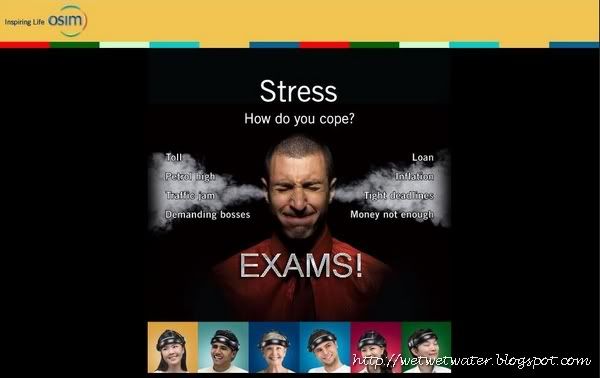 I explored further. Entered my details as I wanted to know how stressed up am I.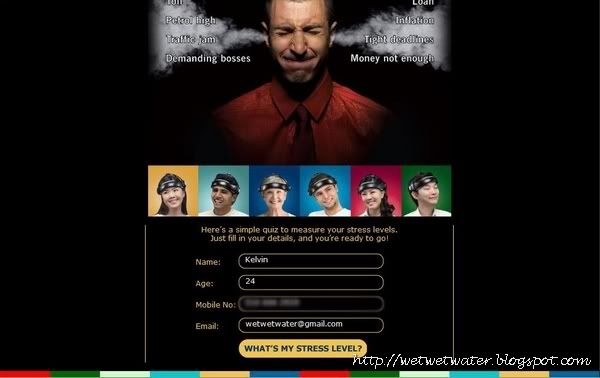 They brought me to a STRESS test. What kinda questions are those? Do you experience COLD sweat in the armpits? Hmmm... Answered them anyway. And I found out that the questions changes everytime you do the test.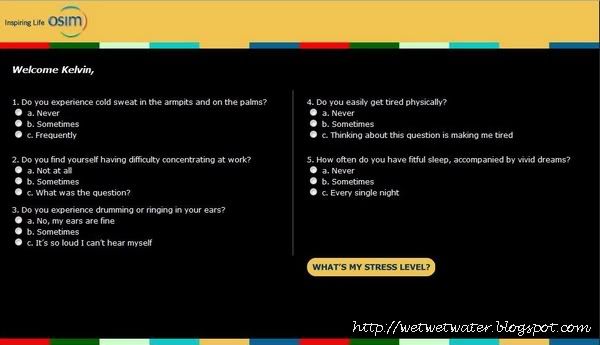 Jeng Jeng Jenga! I'm really not as stressed as I am. Those are just general questions anyway.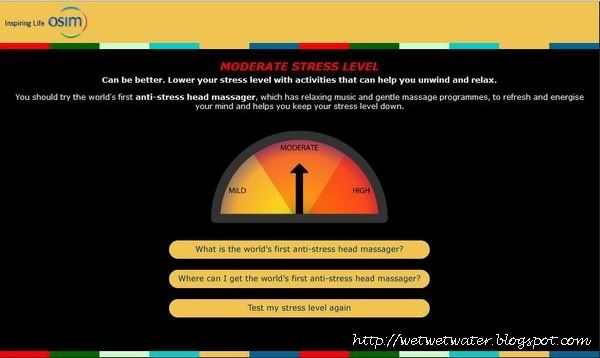 If you notice the middle link from above, The world's FIRST Anti-Stress Head Massager? It amazed me! It looks good! I wonder if it really works.

Check it out here!

Osim uCrown

And now, would any kind soul sponsor me one of those thing for a try out? Have been stressed up pretty much lately. Thanks to loads of work from school and falling sick last weekend. Sigh...

Till then,
Take care, God bless!