This afternoon, out of an impromtu planning this morning a few bloggers met up for lunch at Restoran Pomander, SS15 Subang.

Actually, this is not the 1st time we came here. This place serves superb Pork Noodles. Yeap! The famous one in Subang.

Just the usual pork noodles with lotsa pork meat, minced meat and pig spare parts. WooHoo!! Spare parts y'all!! Ahahahaha... Excuse me, getting a bit excited here. LOL!

Anyway, what makes this place special is the soup. Its different from others. And it is REALLY good!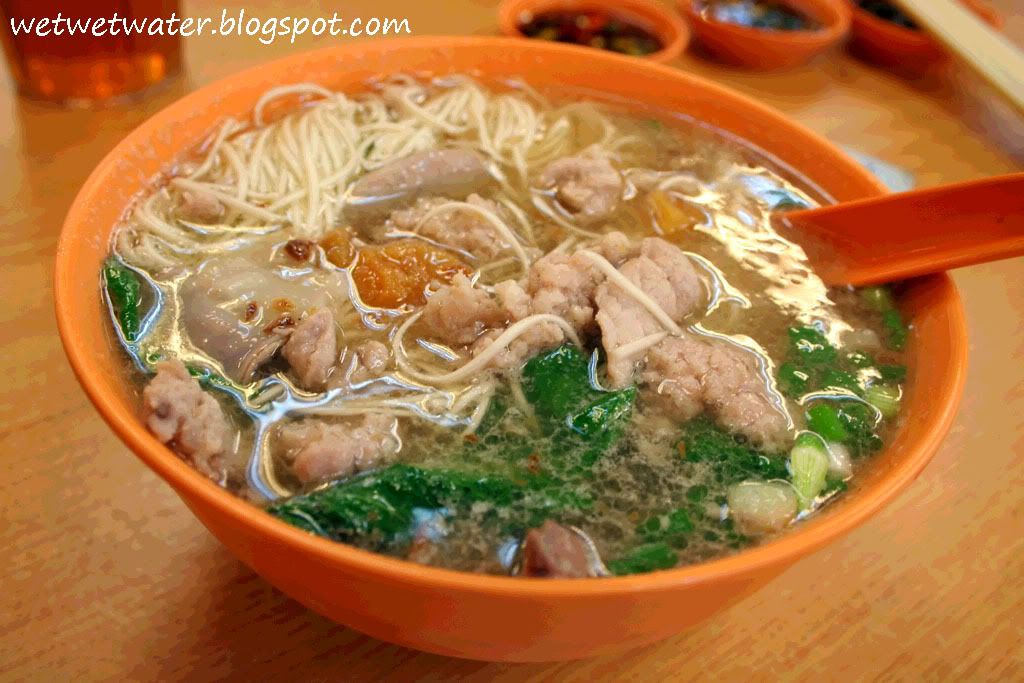 The bowl made-in-heaven...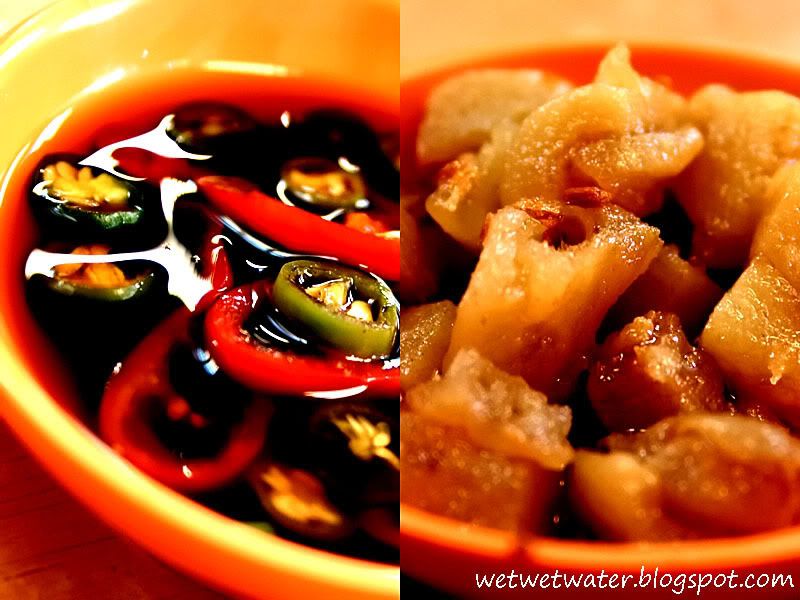 It goes well with these. Chilli padi and extra "zhu yau zha"! LOL!

Today's lunch was attended by;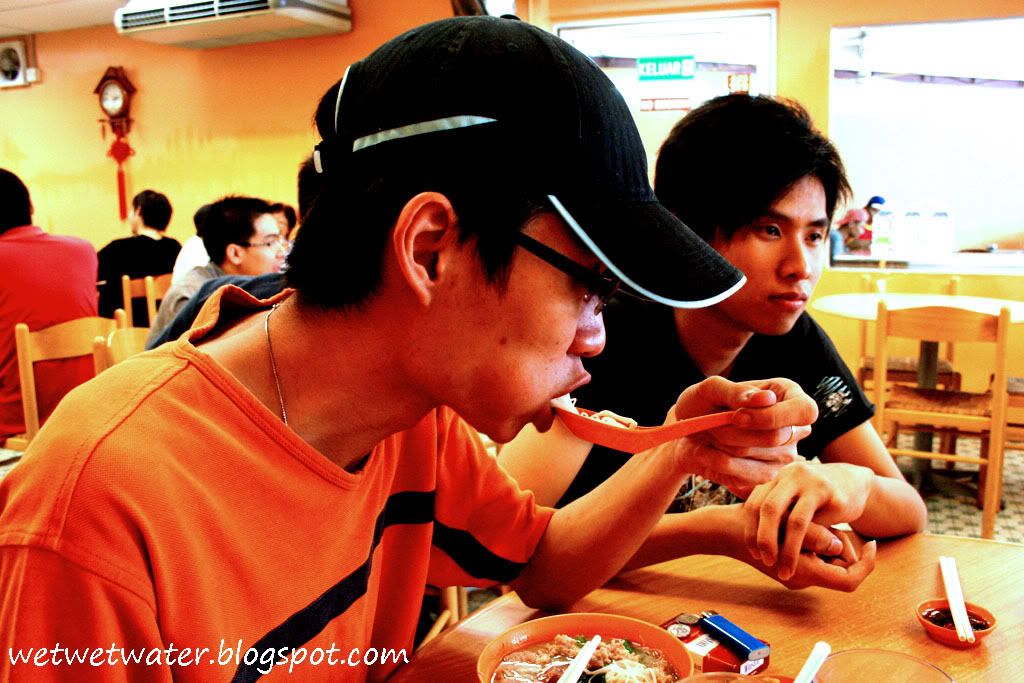 Acey and OhMeGod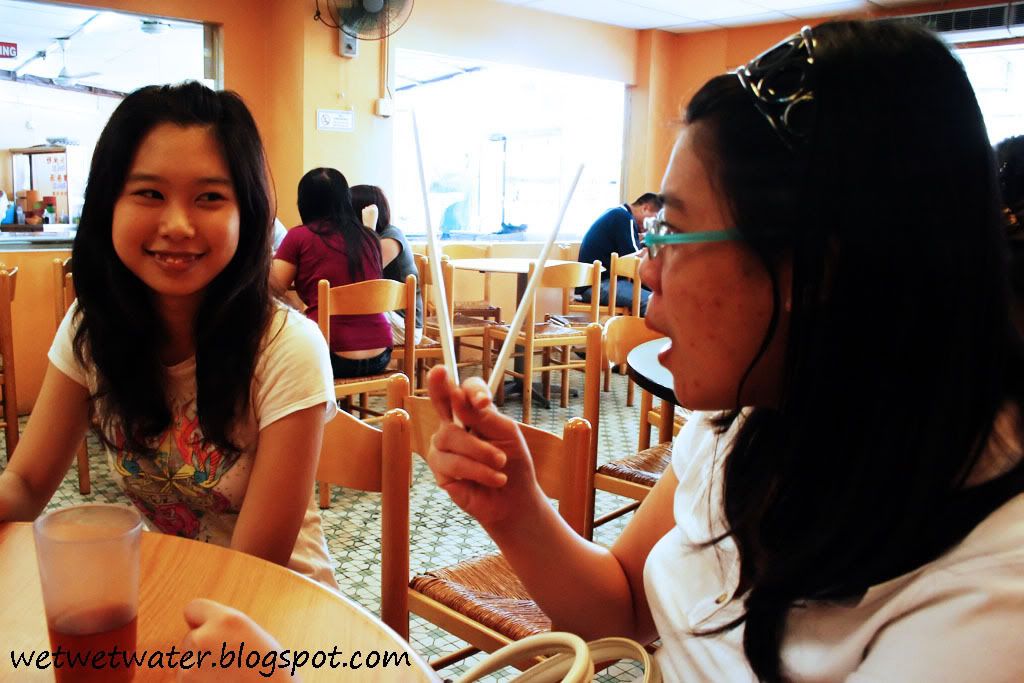 Sherrymint and SueMeIfYouCan

And of course, myself.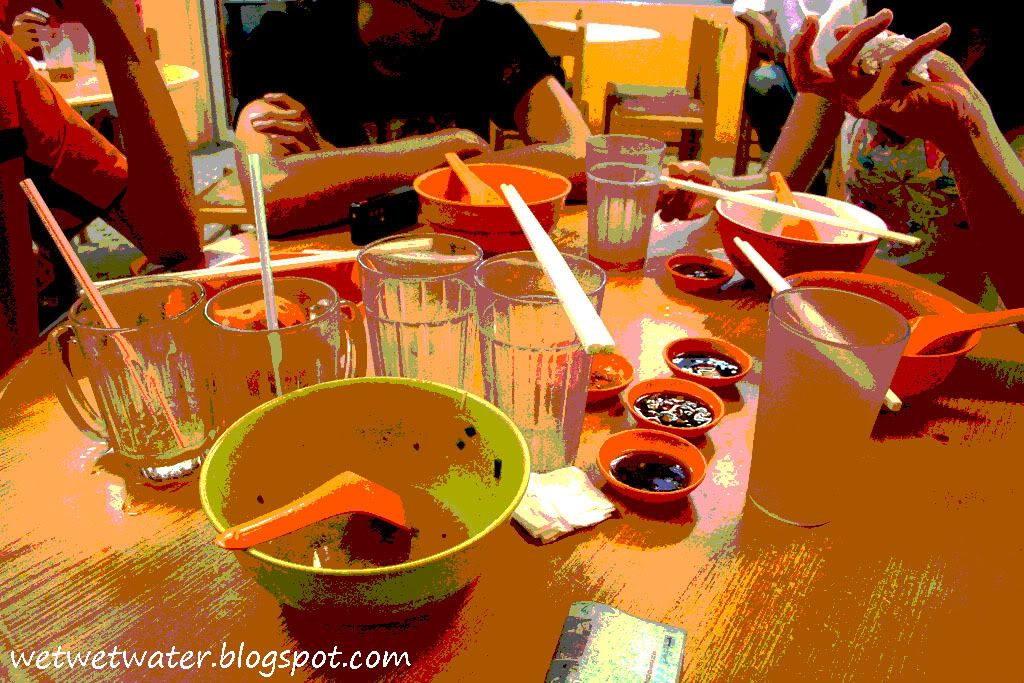 What a meal it was! Does this picture explain SATISFACTION? I think it DOES.

Till then, take care and God bless!