What could be better than sipping a cup of grande Green Tea Latte from Starbucks in a rainy day?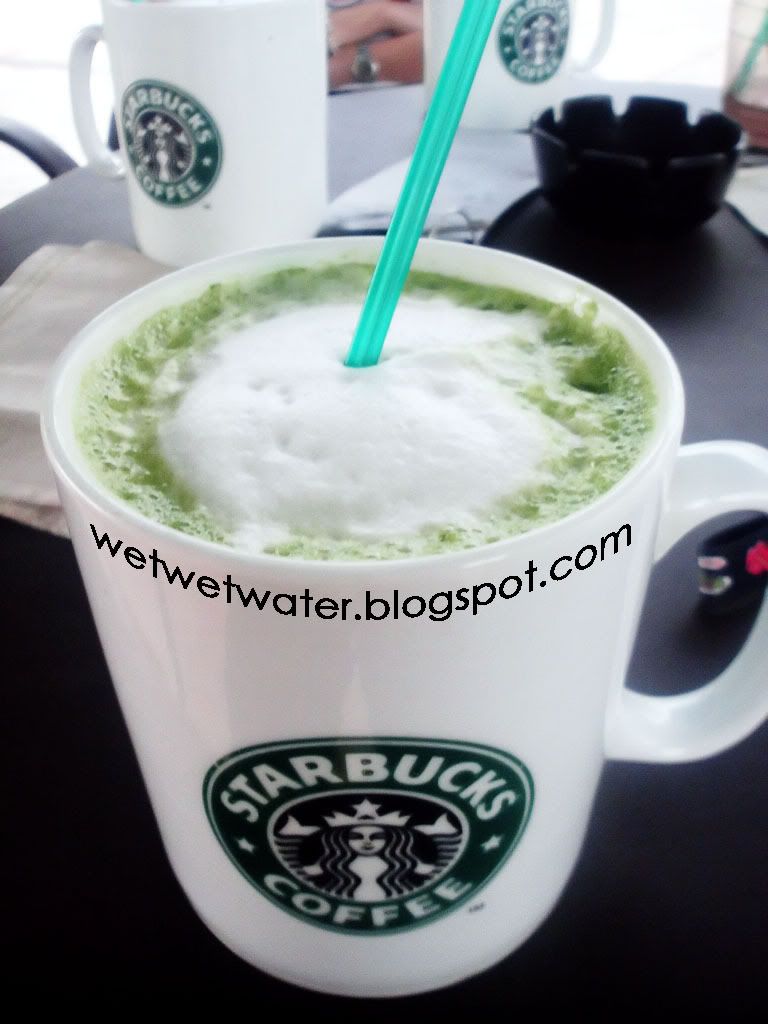 A cup of GREEN goodness!

The cool weather coupled with some splashes of rain. A perfect moment to be seated outdoor at a Starbucks Coffee outlet, reminiscing the day going by.
This is now my favourite drink at Starbucks. Either an ice blended frappucino or a hot latte, it has to be their Tazo Green Tea. I dont really like coffee, hence fruit based or tea based drinks it shall be. Then again, I dont mind the Caramel Macchiato though. Its quite "the bomb" as well.
Greenish haven!

This liking began last Christmas when they had Green Tea as their featured drink. Then, it was Blackberry Green Tea Frappucino Blended Cream. It the usual Green Tea Frappucino you get at Starbucks today but with Blackberry Drizzle on top. Its like the Caramel drizzled on their Caramel Macchiato.
OozeGreen Tea Frappucino Blended Cream.

Nutritional Facts on both the Green Tea drinks;
Tazo Green Tea Latte
Tazo Green Tea Frappucino Blended Cream
My Favourite drinks at Starbucks now would be(in no particular order);
-Green Tea Latte
-Green Tea Frappucino Blended Cream
-Caramel Macchiato
-Iced Shaken Lemon Zen
This post is dedicated to all GTL lovers around the world. Check out my GTL kakis!
Jess - May the spell of GTL be with you
Kenneth - Green Green Green !
So, anyone up for a drinking session at Starbucks? Not too often though, its not wallet friendly! LOL!
Till then, GTL FTW!!
Take care, God bless!