A night at SOULed OUT, what an EXPERIENCE?!

Awesome food, intoxicating drinks, wonderful company and a cool ambience. What more can you ask for a perfect night out?

SOULed OUT who had just celebrated their 12th birthday not too long ago believes very much in customer satisfaction. Want to experience warm hospitality? This is the place to be.

Only recently, the restaurant has refreshed it menu to reflect a whole new, funkier look and feel, maintaining its eclectic range if signature favourites such as Summertime Salad, Fish and Chips, Carbonara, Fried Beef Noodles, Sang Har Mien and many more - while introducing several exciting items.

The revamped menu now includes 24 Western Dishes, 16 Asian, 11 Northern Indian savouries, 10 wood-fired thin crust pizzas, 27 bites and snacks and the list goes on. Together with 7 desserts, the entire menu offers no less than 95 delectable food items, all made with the freshest of ingredients of course.


Check these out! Salivate over them! Enjoy!

Salads and starter,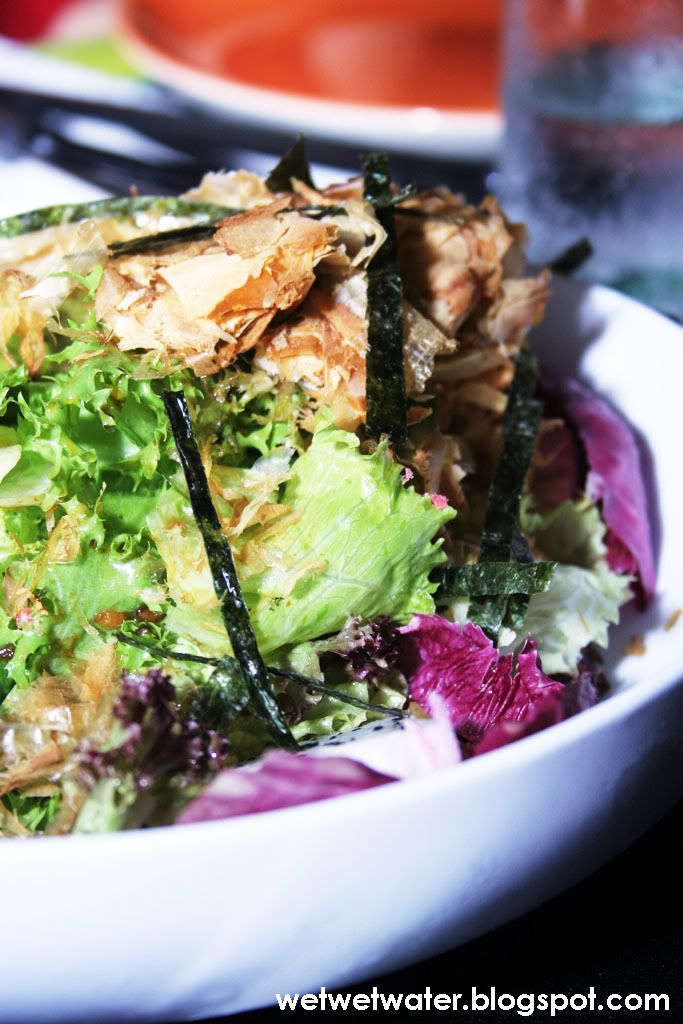 Sakura Denbu Salad - RM18
Sakura denbu, katsuoboshi, nori and dragonfruit on a bed of mixed leaves, drizzled with japanese style vinaigrette.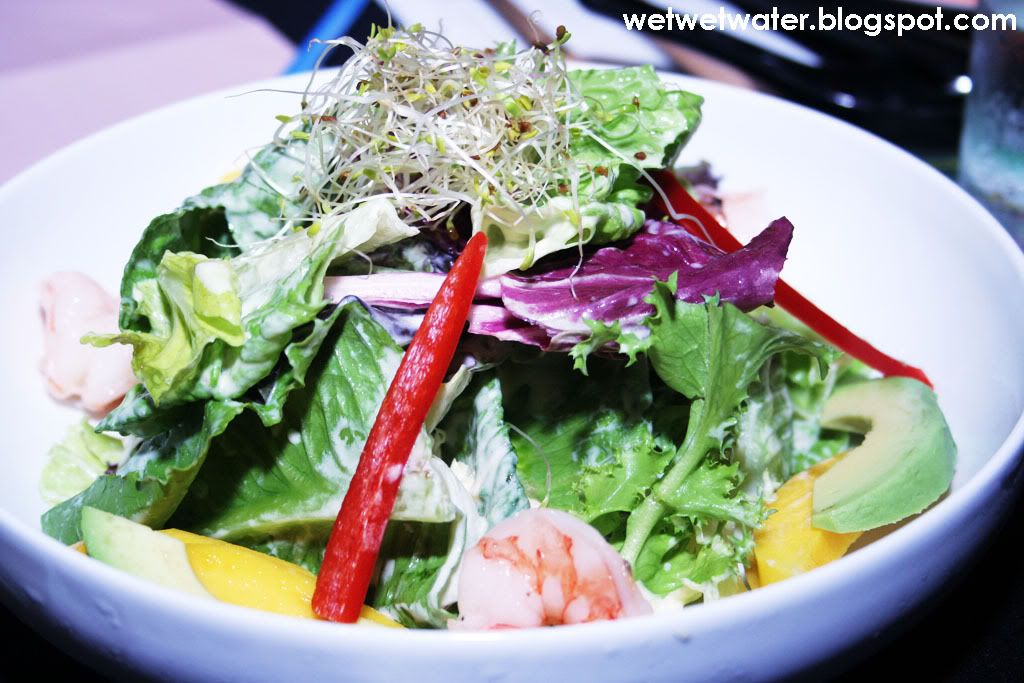 Mango Prawn Salad - RM 18
Succulent prawns, plump mangoes, creamy avocado cubes in a zesty dressing.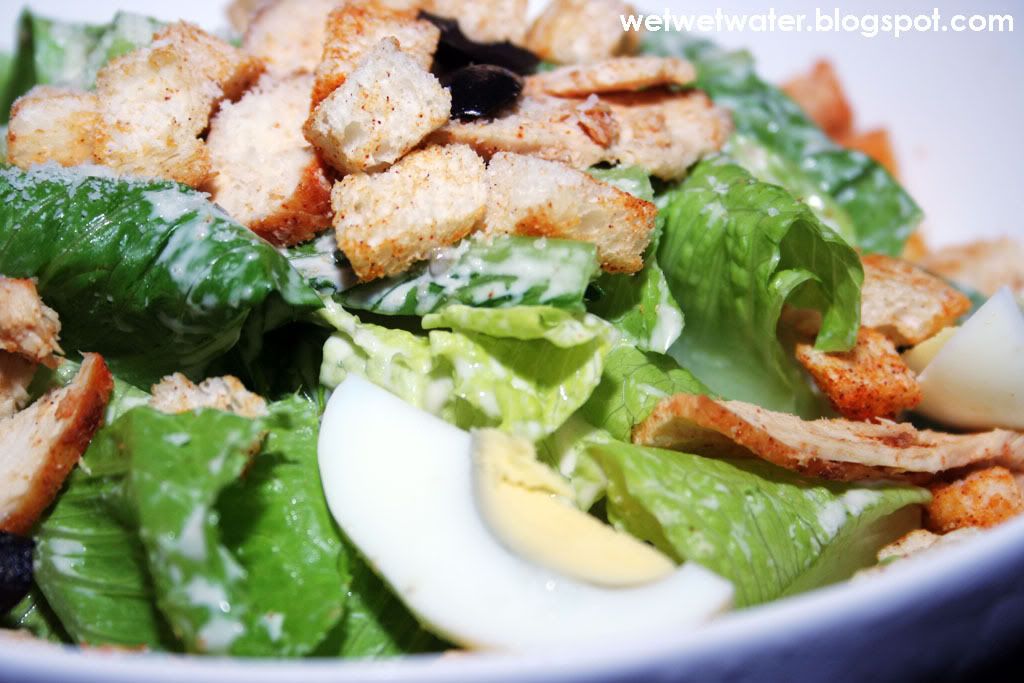 Caesar Salad - RM 16
Choice of roast beef (or chicken), on a bed of crispy romaine, croutons & egg.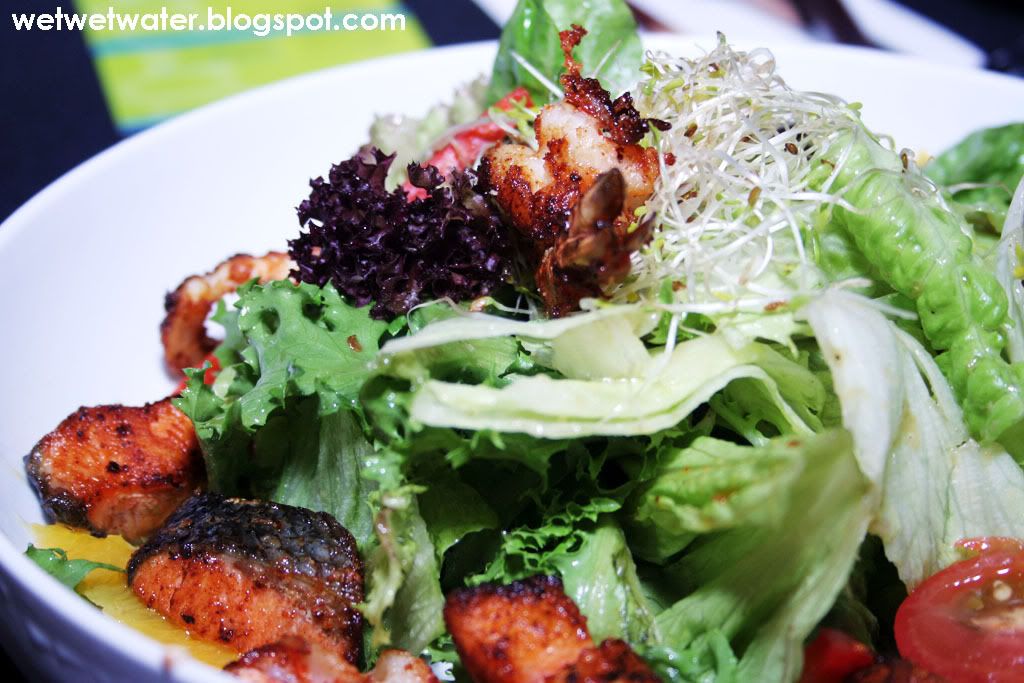 Summertime Salad - RM 16
Grilled seafood, segmented oranges, alfalfa sprouts drizzled with homemade vinaigrette.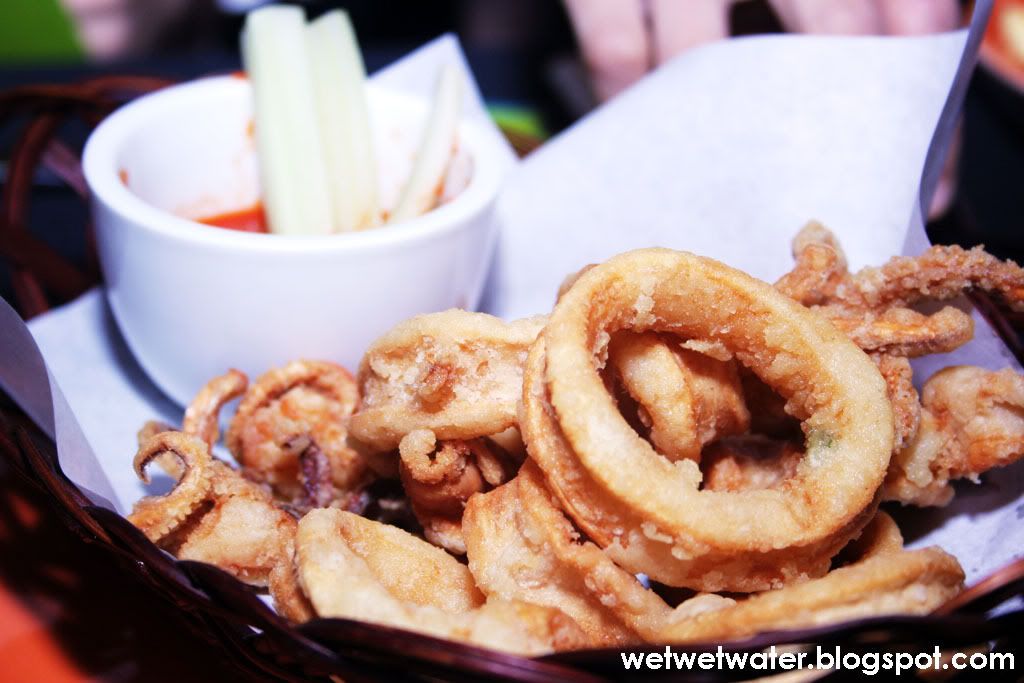 Deep Fried Calamari-RM 18
Crispy and crunchy squid rings in a secret batter recipe.


Wood-Fired Pizzas,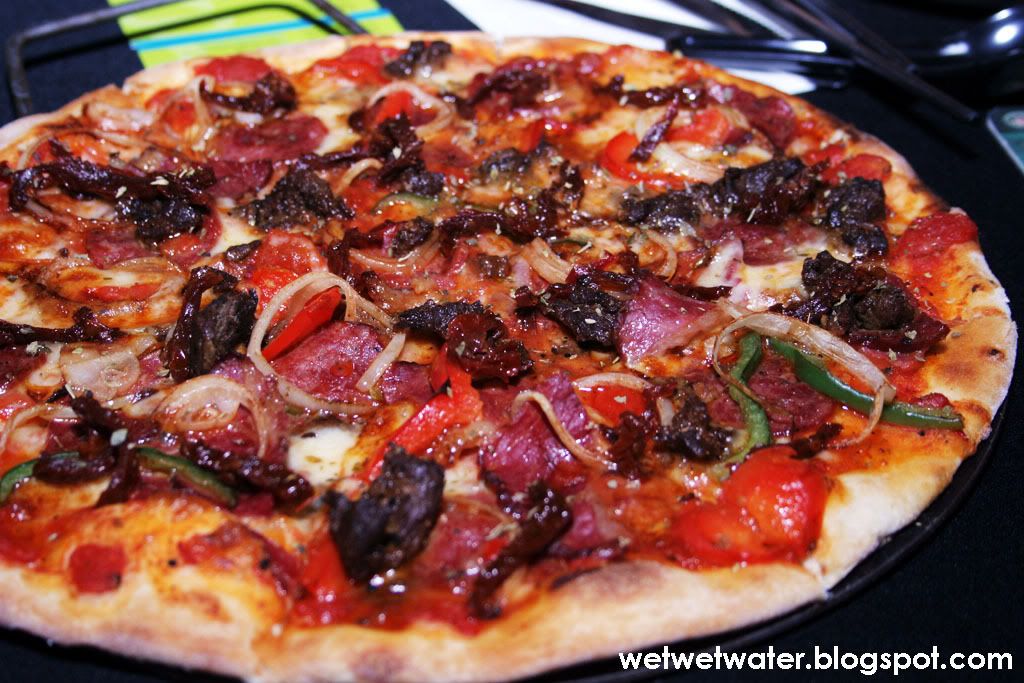 Beefed Out Pizza 8inch-RM 23 11inch-RM 28
Beef pepperoni, beef bacon, beef ribs….all beefed out!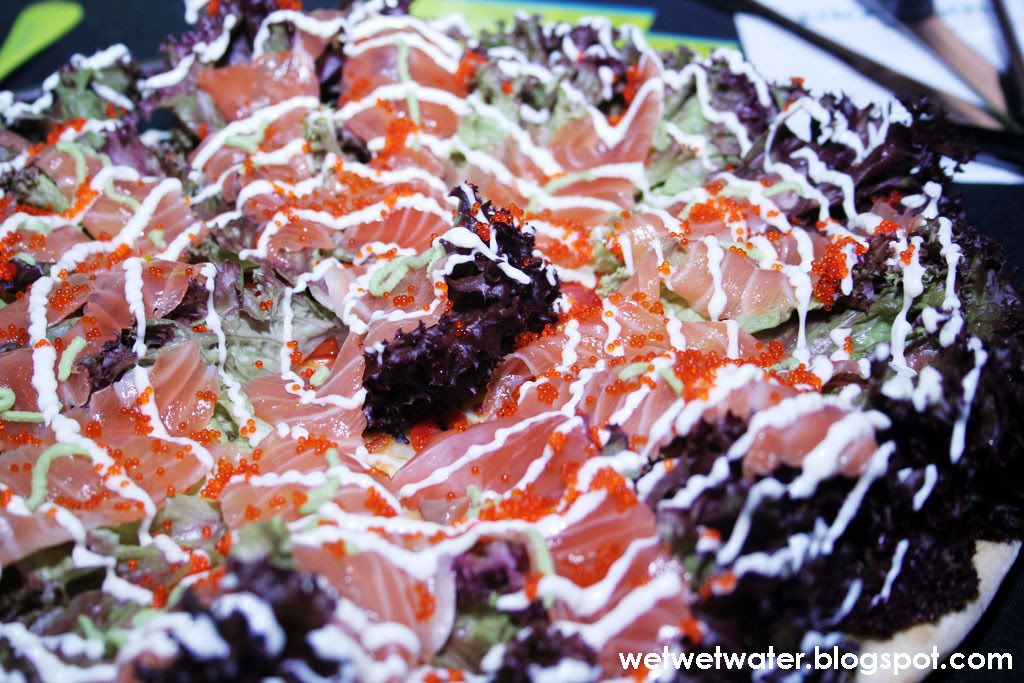 Sake San 8inch-RM 25 11inch-RM 32
Salmon slivers, roe, cherry tomatoes, Japanese mayonnaise, lolorosso and a hint of wasabi.


Main courses,

From India with love and spices,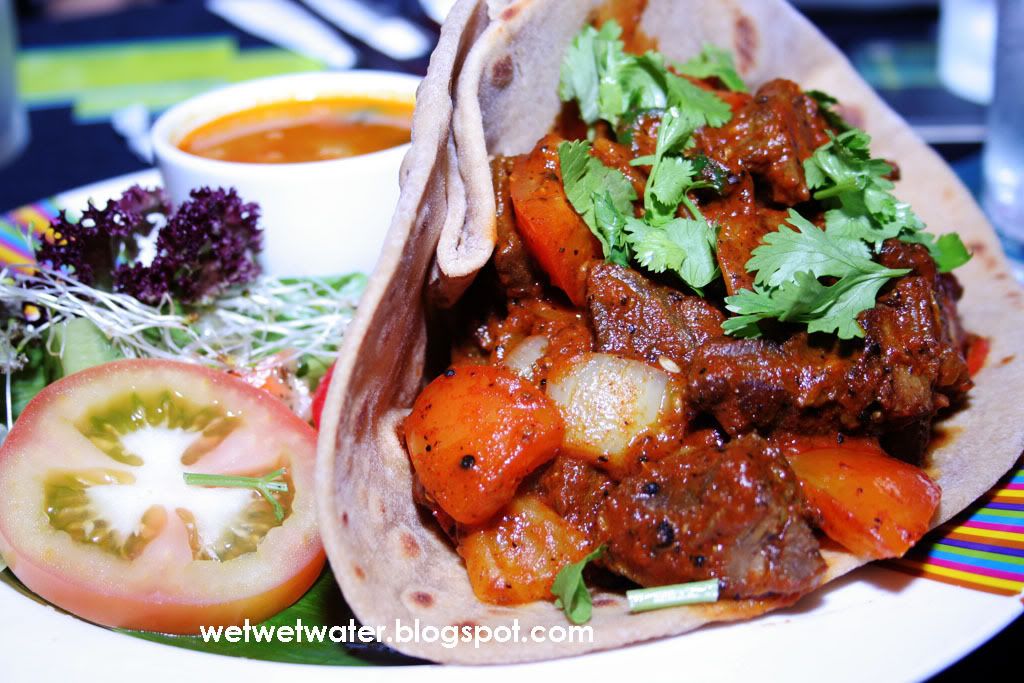 Gosht Colapuri-RM 14
Mutton cubes braised in black pepper, onions, fresh tomatoes and chilli.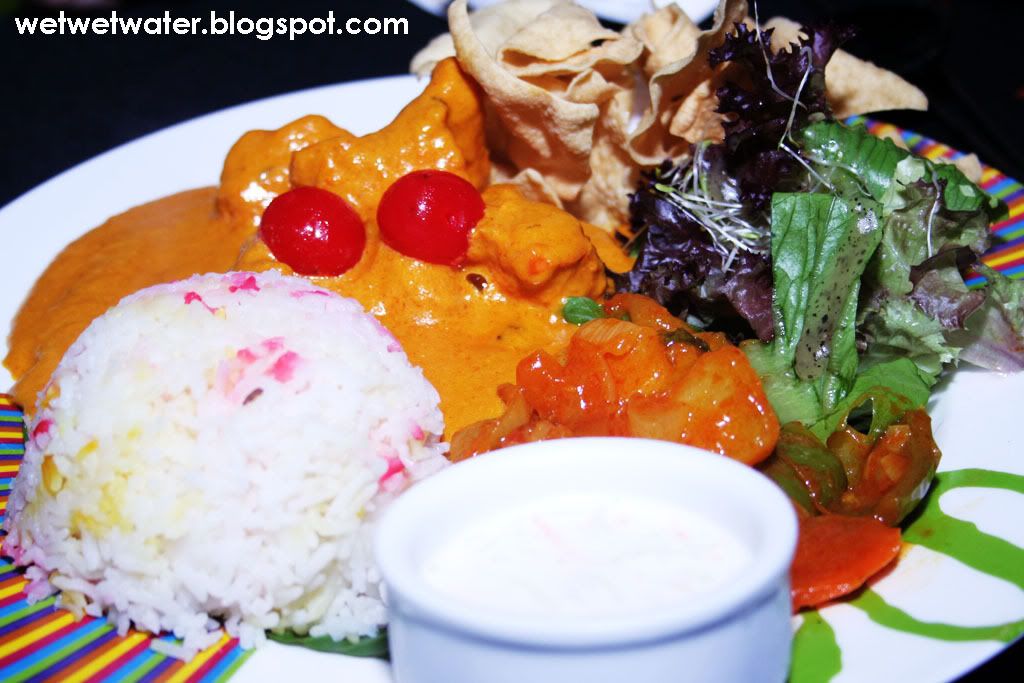 Butter Chicken RM 22
Boneless chicken cooked in a creamy, tangy butter sauce.


From China with confusion and love,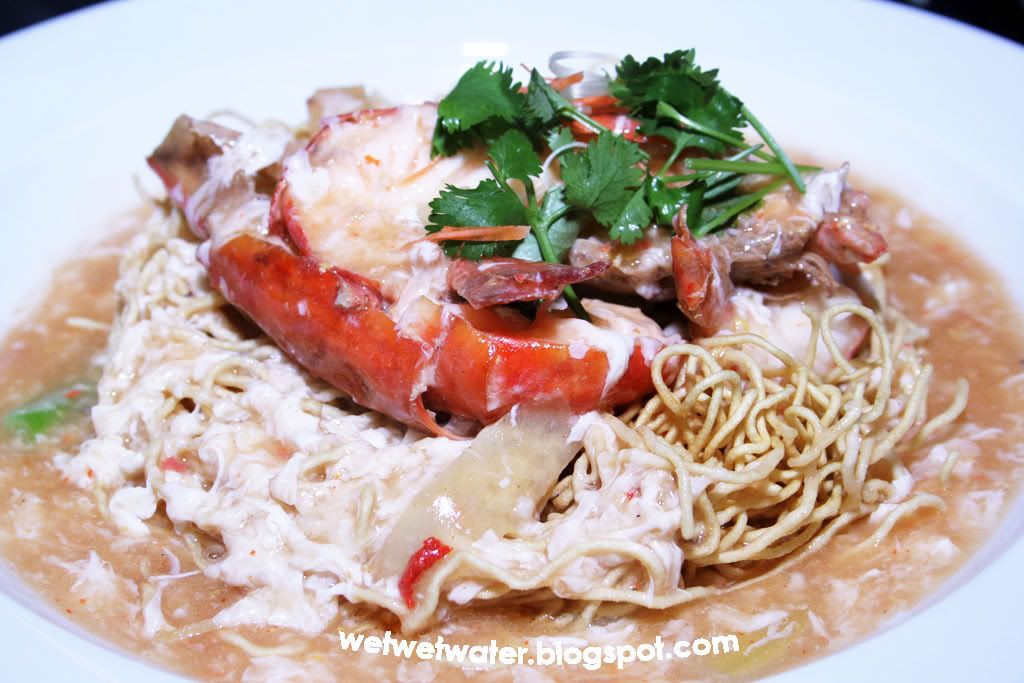 Sang Har Mein RM 28
Wanton noodles with large fresh water prawns, deep fried and doused with egg gravy.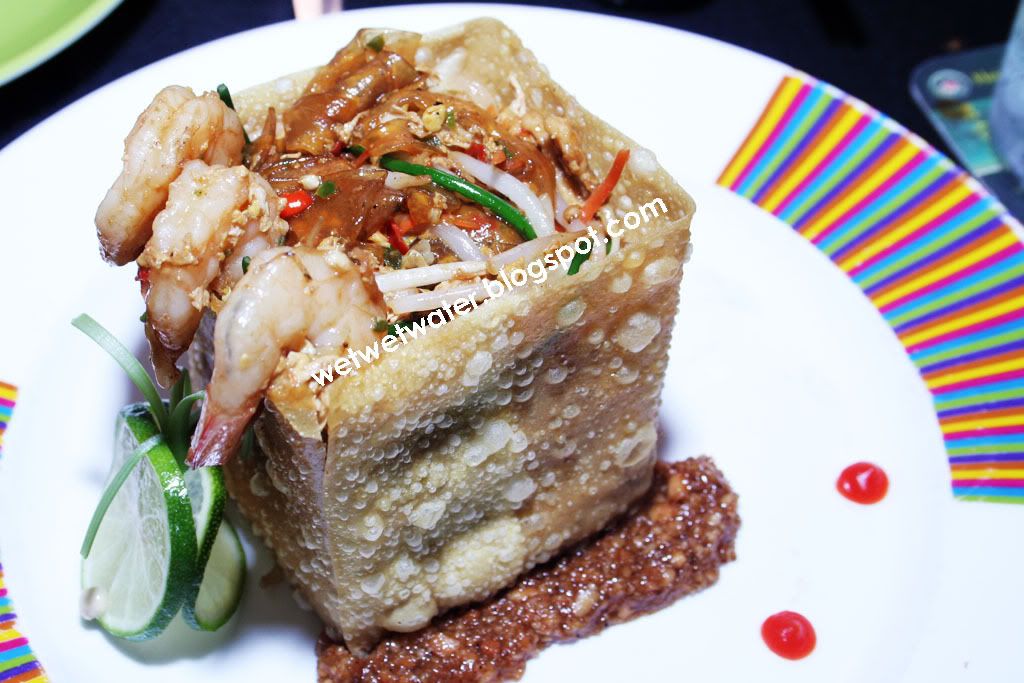 Spicy Square Fried Noodles RM 14
Bean sheet noodles fried with chicken, prawns and bean sprouts.


From across the globe with love,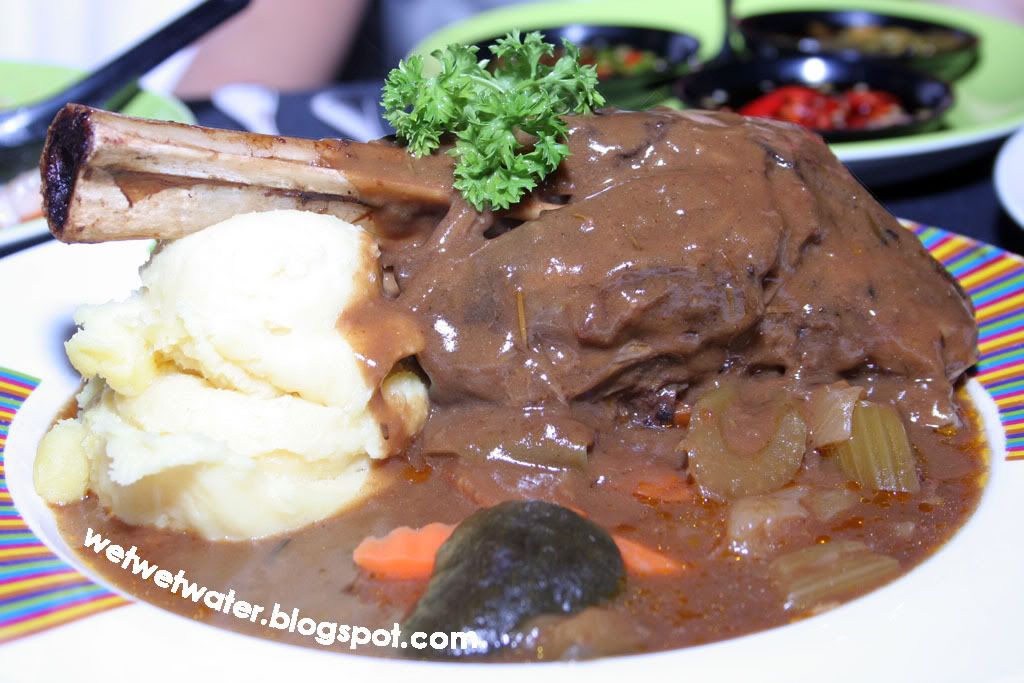 Lamb Shank RM 33
Slow cooked to perfection. Surrounded by mashed potato and chunky vegetables.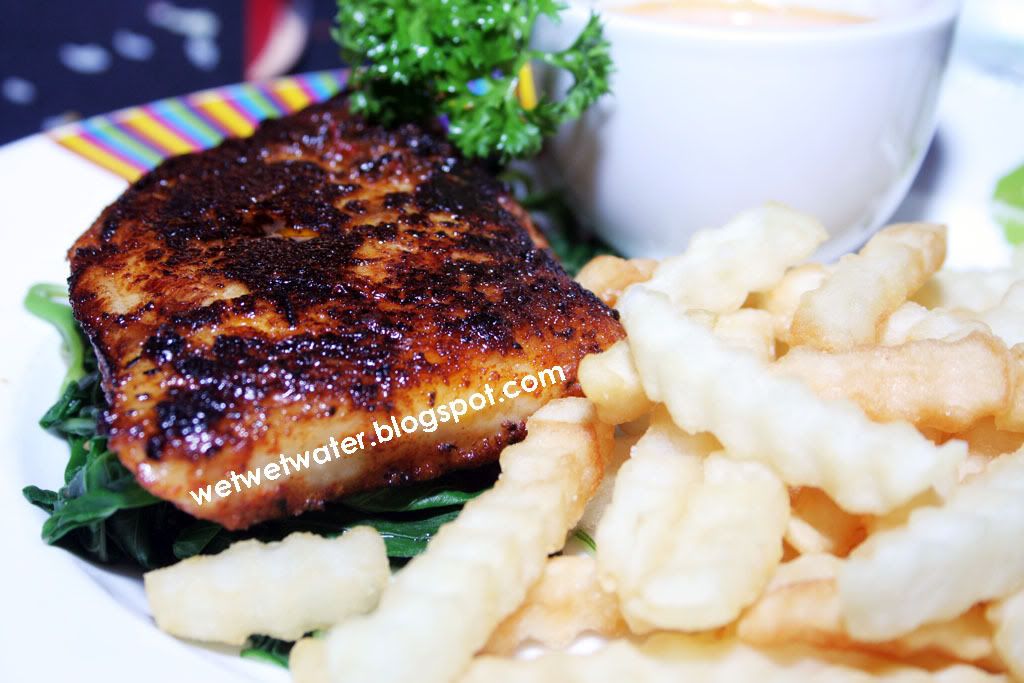 Jerk Style Snapper RM 25
Spicy snapper fillet coated with jerk spices. Served with mixed sautéed greens, chips and Creole sauce.


Desserts,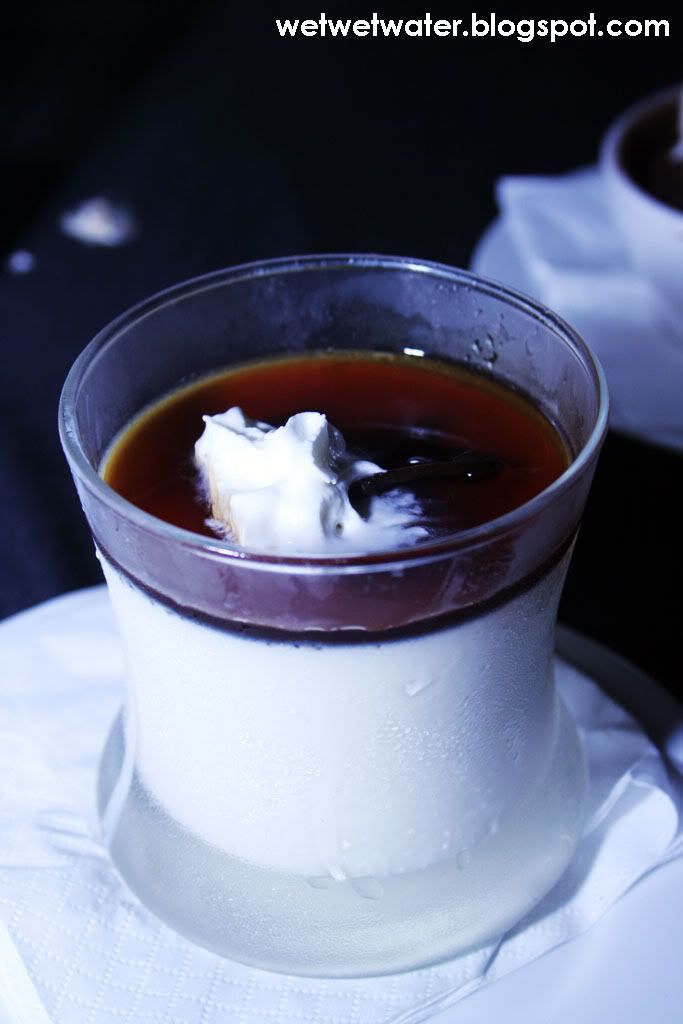 Caramel Pannacotta RM 10
Italian style cream mousse infused with vanilla beans.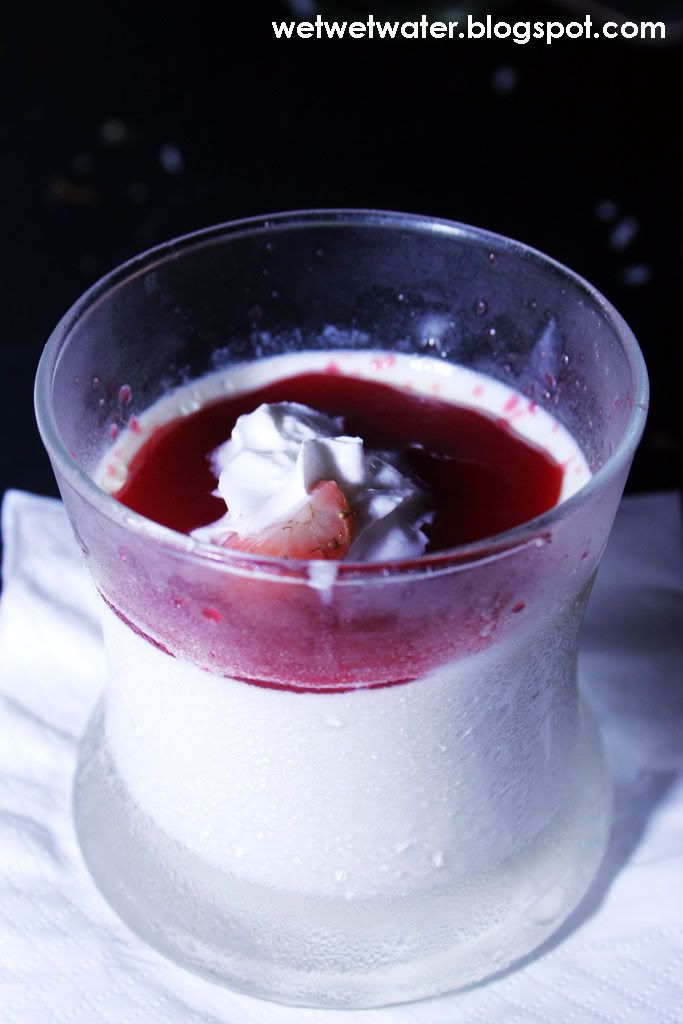 Rasrberry Pannacotta RM 10
Italian style cream mousse infused with vanilla beans.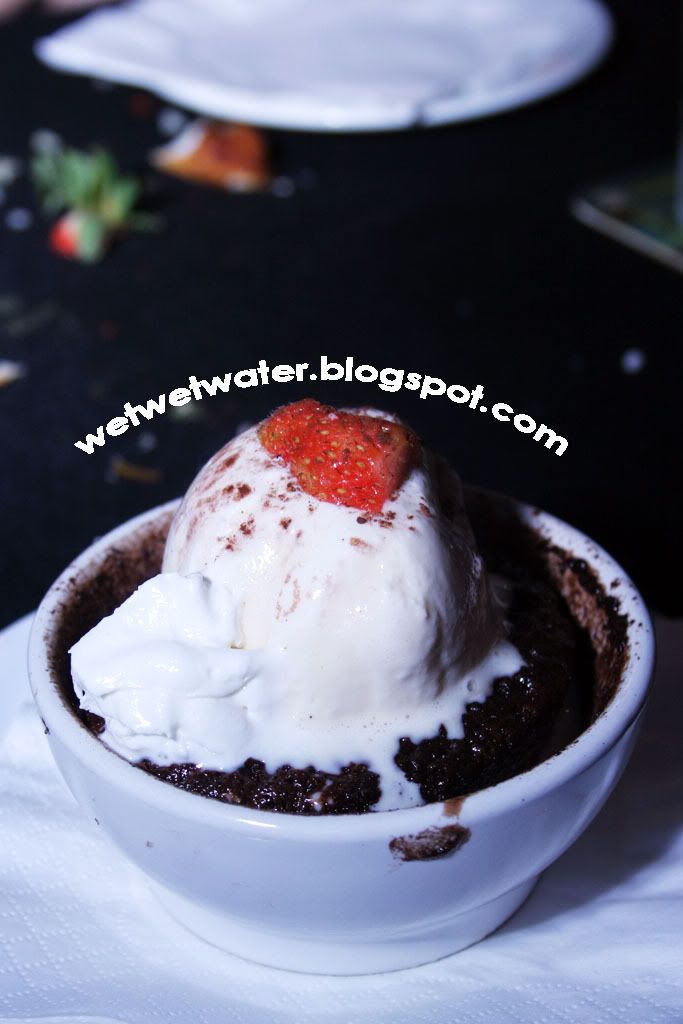 Lava Cake RM 12
Warm moist chocolate cake in praline sauce and cashew nuts, topped with Haagen-Dazs vanilla ice cream.


Drinks and booze,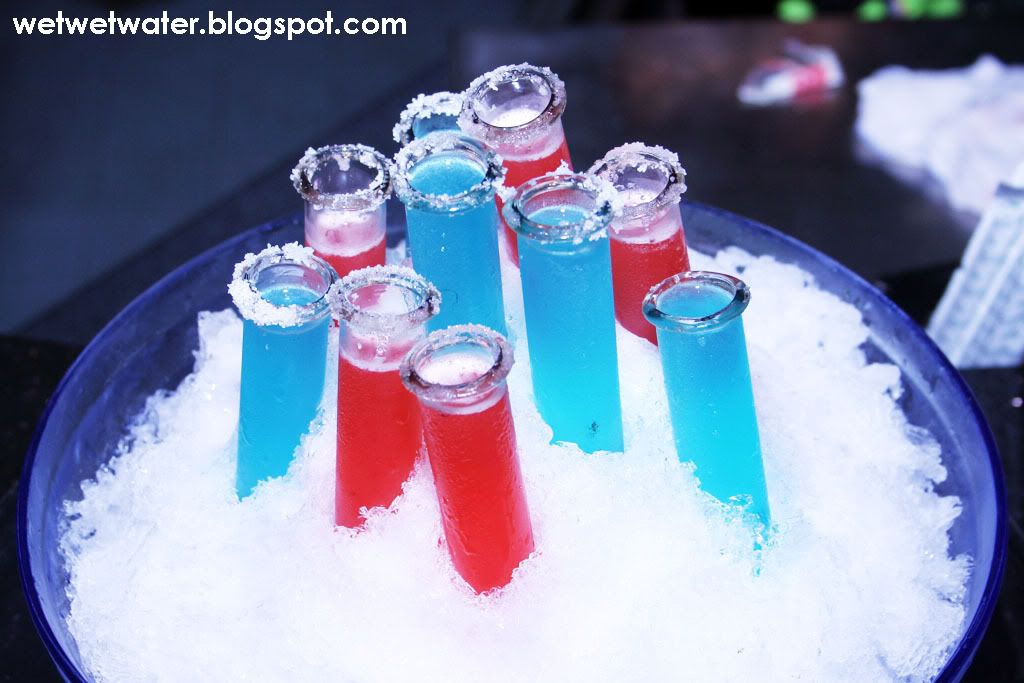 Souled Out Shooters S.O.S - RM 60
10 Margarita Test Tubes
Choice of flavours(max 2 flavours)
classic/blue/green/strawberry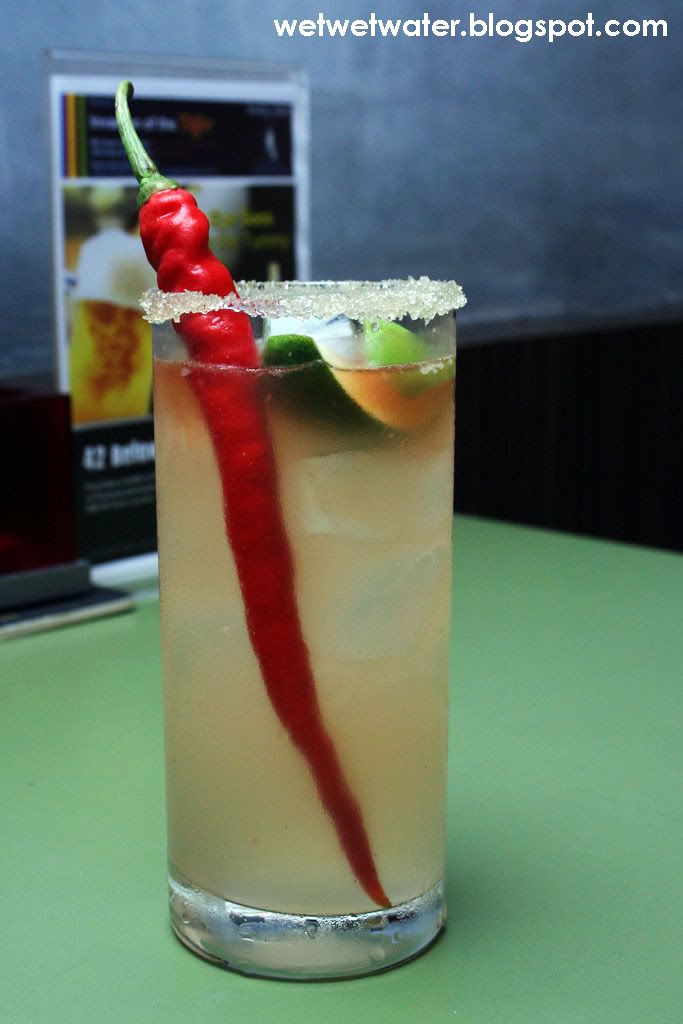 Soul Sensation - RM23
Combining Vodka, Triple sec, Jasmine syrup, brown sugar, Red chili, Fresh ginger and lime.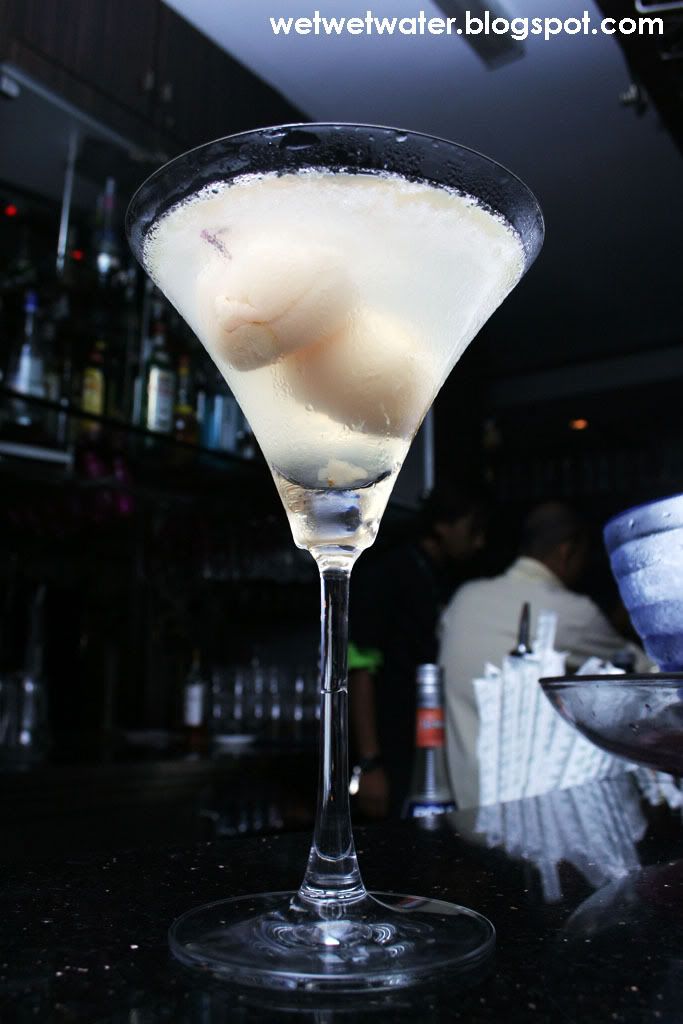 Lemon Lychee Martini - RM20
Vodka, Lychee liquer, fresh lemon juice, lychee syrup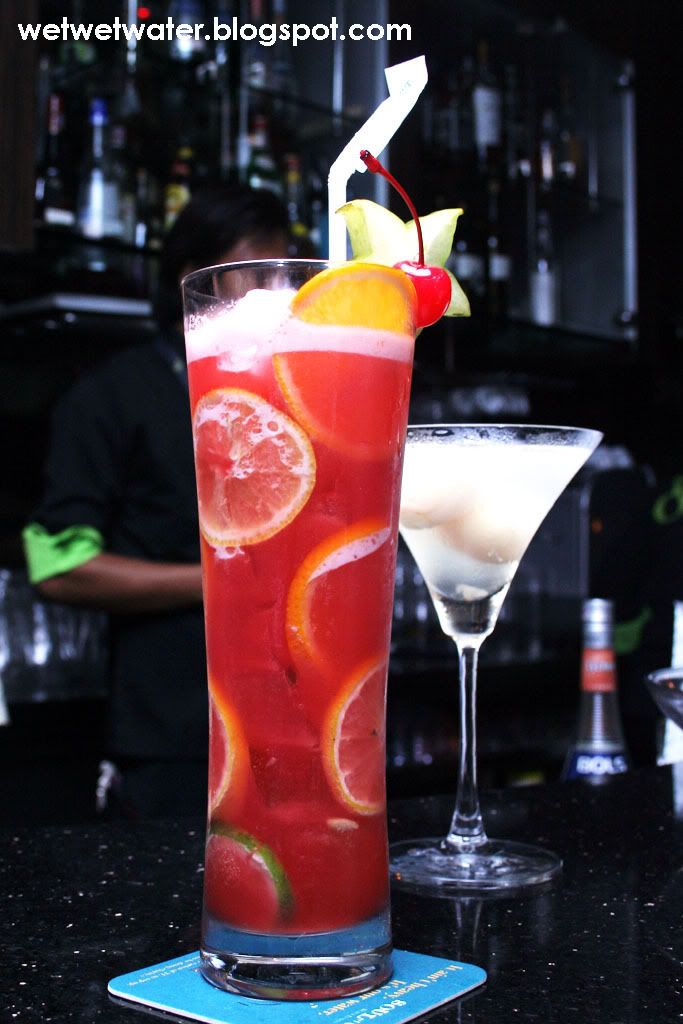 Malibu Sunrise - RM 50
A Blend of Alsolut Vanilla, Malibu, Cointreau, Pineapple juice, Grenadine, Lime juice, Cranberry juice, Orange & lime slices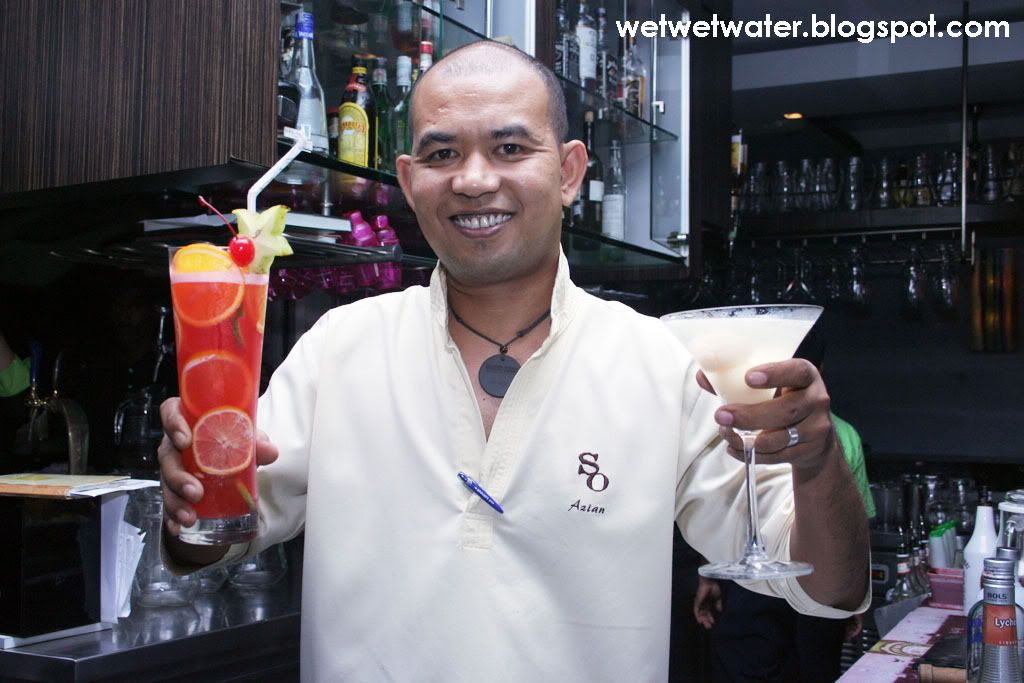 Azian, the man behind the intoxicating drinks.

All these happening at;

SOULed OUT
No. 20, Jalan 30/70A,
Desa Sri Hartamas,
50480 Kuala Lumpur.

Reservations : 03 2300 1955
General : 03 2300 1929
Fax : 03 2300 1989
Email : yum_yum@souledout.com.my
Official website : www.souledout.com.my
Functions : 6012-361 6522
Booze Cruiser : 6012-200 1955

Lastly, a big shout out to BBO for having all of us at this makan session. A big HOOHAA to Alice George Communications for making this makan trip possible. Finally, a big SCREAMMMM to SOULed OUT for the scrumptious meal and the warmest hospitality anyone can offer.

WOOOHOOO!!!!

Till then, take care, God bless!

Also check out;

Andrew - What's the Menu?

Su Ling - I Sold My Soul To SOULed OUT