Firstly, a very big thank you to Sidney and Sunny of BigBoysOven in organising this makan, better known as a foodie session.

So yea, hurried through the hustle and bustle of KL city during peak after work hours, I found myself at Prince Hotel KL. I took LRT anyway. LOL! It would be madness to drive down to KL at that hour.

Anyway, a few of us met at the hotel lobby and proceeded to the 1st floor of the hotel and voila! Enju...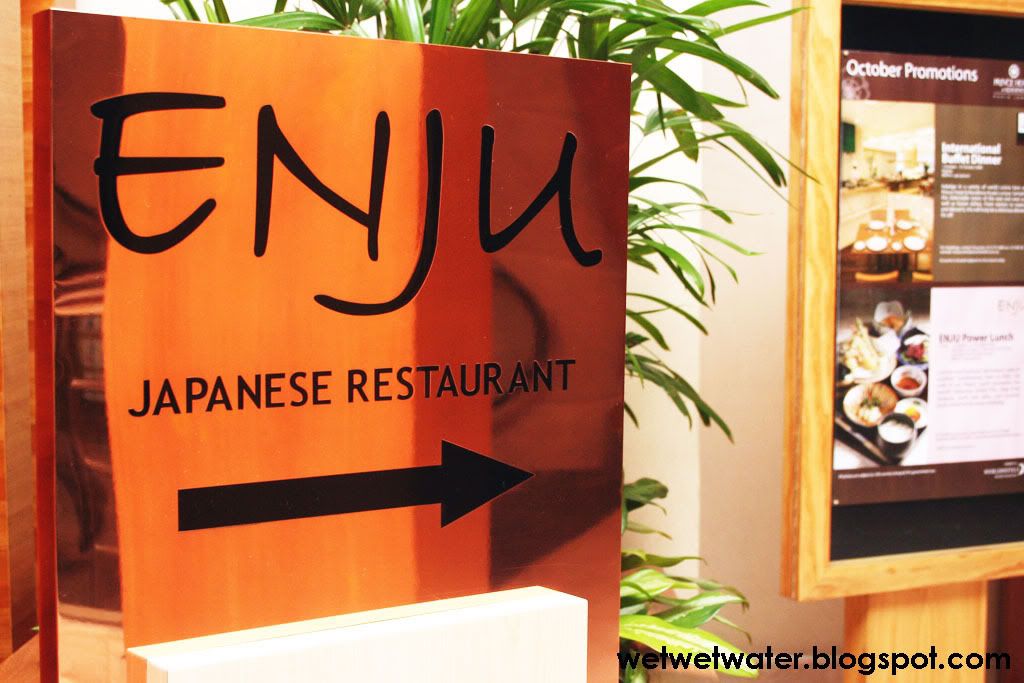 The brightly lit entrance that brings you to a world of wonders!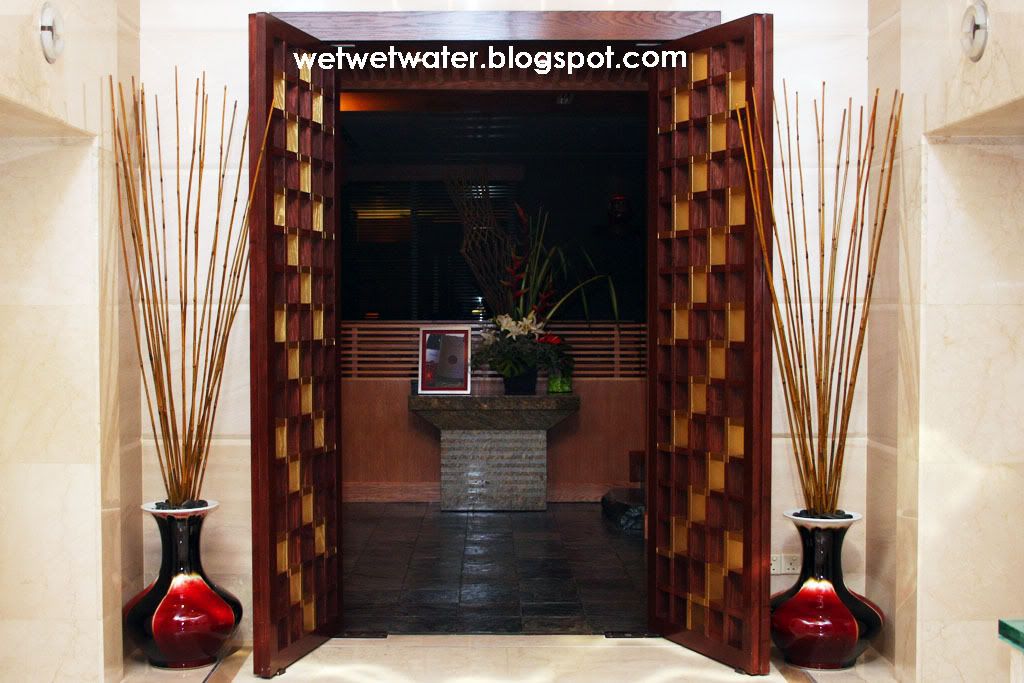 Tucked in a lil corner of the restaurant,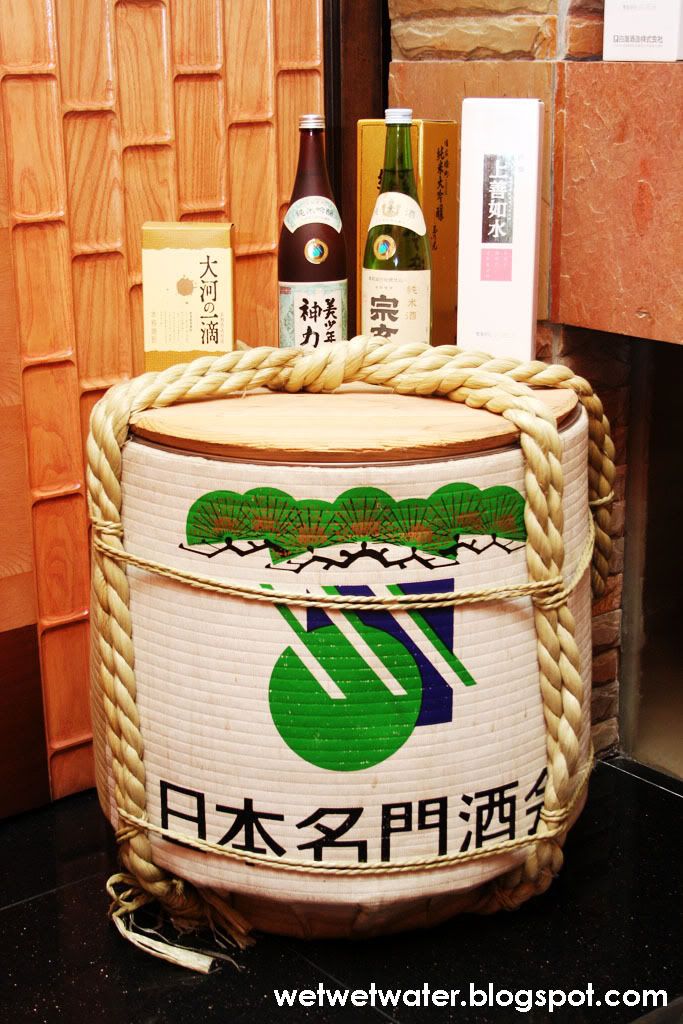 OK Let's talk food now. Sat down, chatted for awhile and food was served!

For appetizer, we had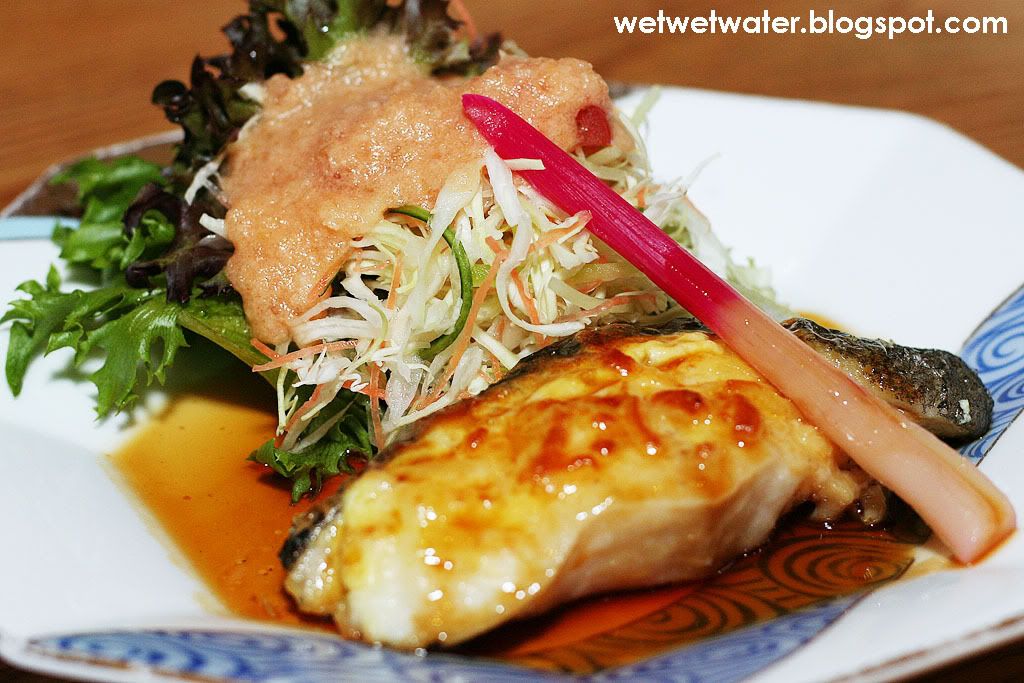 Gindara Tamagoyaki - Alaskan Black Cod grilled with egg yolk and cream cheese (RM52)

This dish is a perfect starter. The fish was grilled to perfection, the egg yolk & cheese batter plus the sauce, they just stir up your taste buds for more!

Soon after, we had


Shirako Dofu Cod fish roe tofu topped with nori, bonito flakes, wasabi and light shoyu (RM28)

I believe this is hand made tofu, very very smooth in texture, literally melts in your mouth.


After appetizers, the main dishes arrived! Feast your eyes on these! Sorry if it made you hungry.
1stly,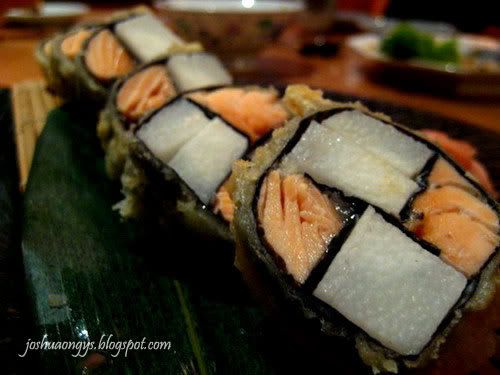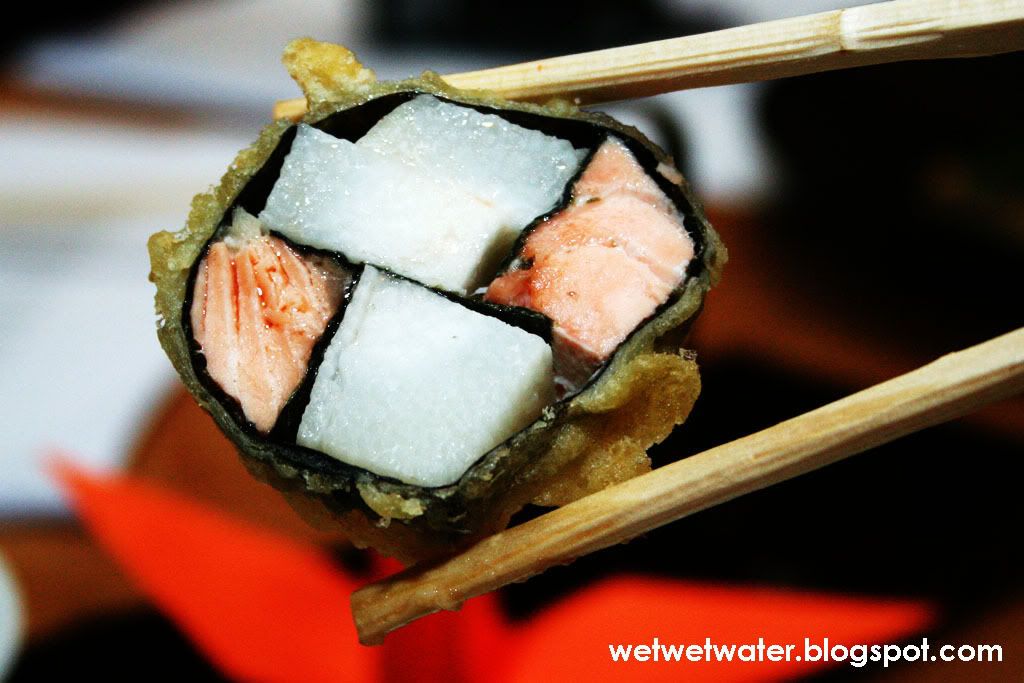 Crispy tempura salmon, mountain yam and nori roll with wasabi shoyu (RM28)

Its my 1st time tasting mountain yam aka Japanese yam. It tasted like raddish+sengkuang. Something of that nature. Its crunchy unlike the purple yam that we always have. I wouldnt mind more of it.


Then we had,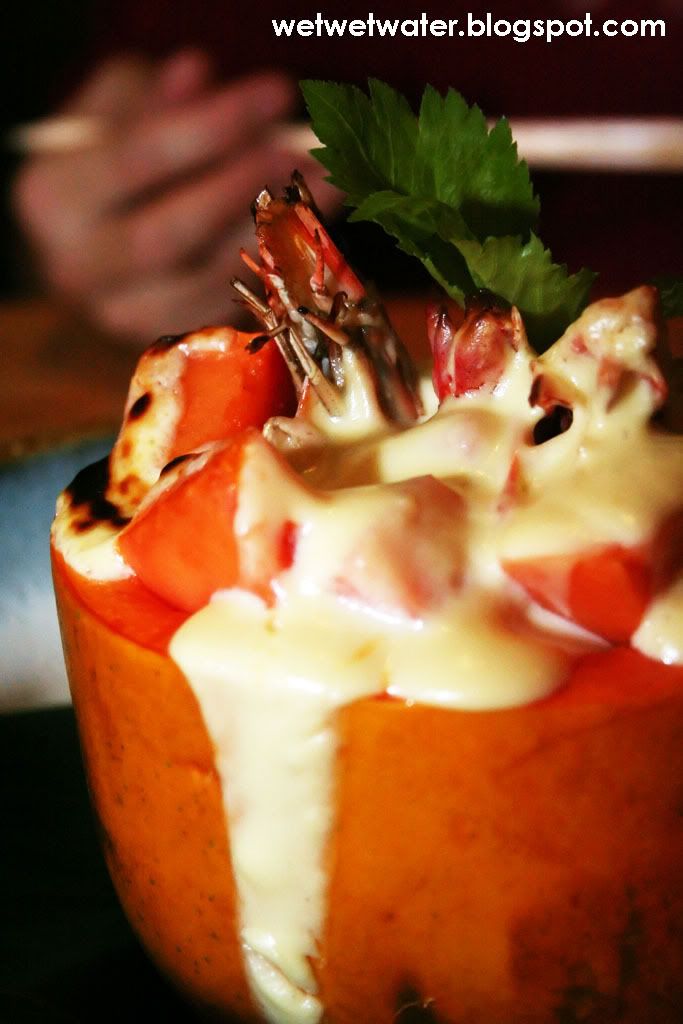 Papaya Bakingyaki - Baked Hawaiian papaya filled with seafood, cream cheese and mushrooms (RM34)

To me, this is a very unique dish. A blend of flavors in a fruit. *yummy*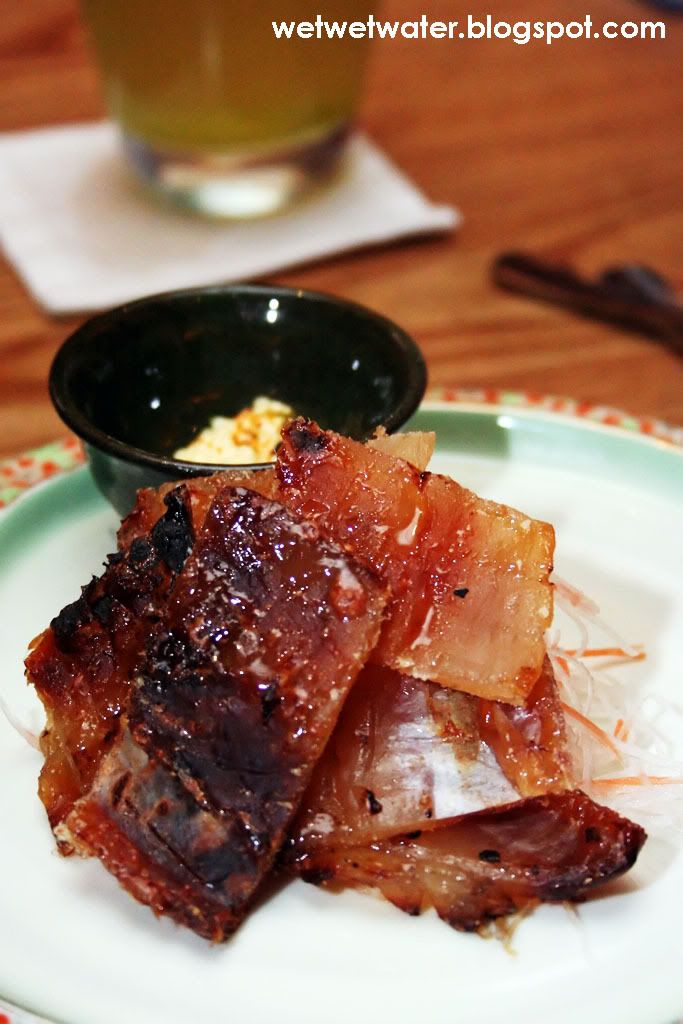 Fugu Mirin Boshi Sweet Vinegar Grilled Puffer Fish (RM28)

Have you tried puffer fish? Yeap! The poisonous puffer fish. It is a delicacy in Japan. I can now safely say that I have eaten puffer fish and I am still alive! What it taste like? Frankly, it tastes like bak kua, dried meat that you usually eat during CNY. I dont mind trying Fugu Sashimi though.



California roll - starts from (RM25) (base on your selection of fillings)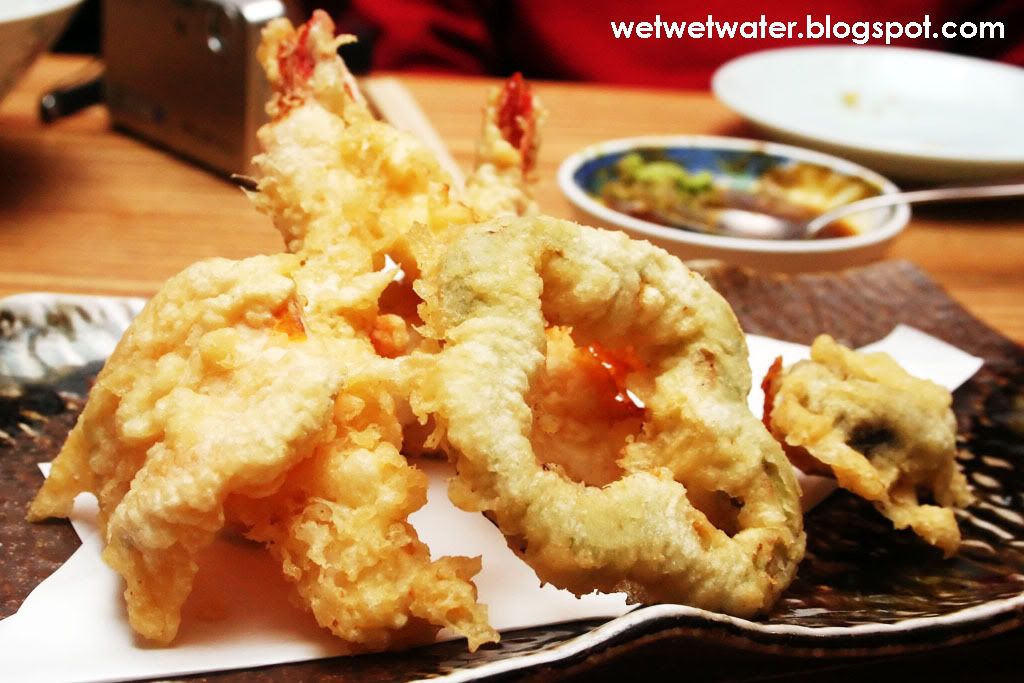 Tempura Moriawase - Assorted fried seafood and vegetables (RM32)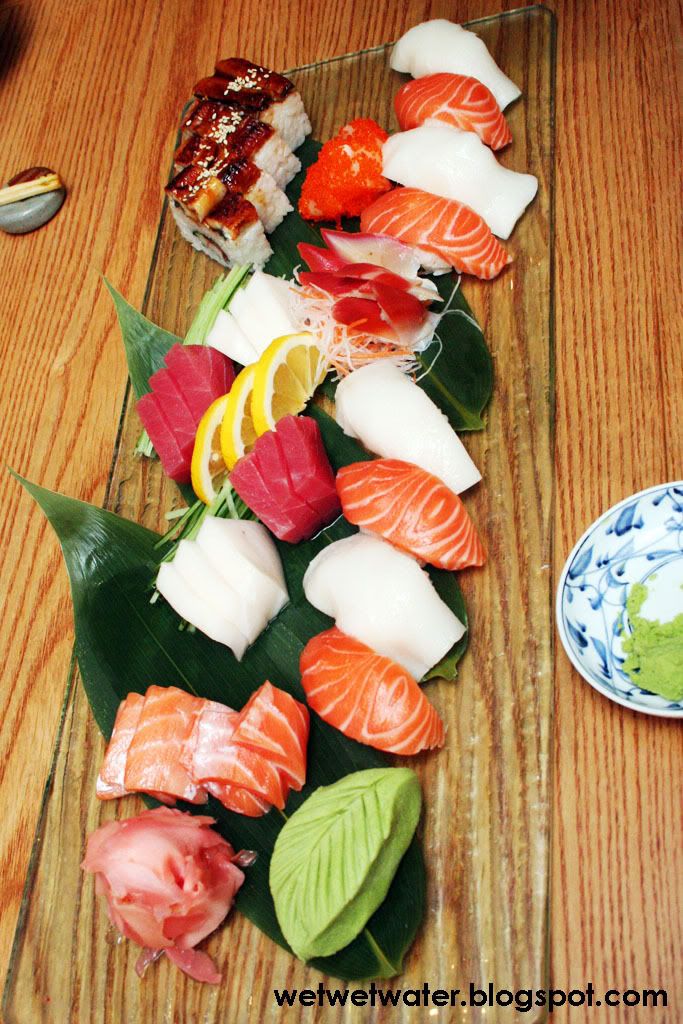 Sushi Moriawase Take - 8 handmade sushi and 4 sushi rolls (RM125)
Sashimi Fuji - Assorted sashimi, 10 pieces (RM95)

This is a combo dish of sashimi and sushi in one. Generous cuts of fresh fish that melts in your mouth. What is Japanese without sushi and sashimi?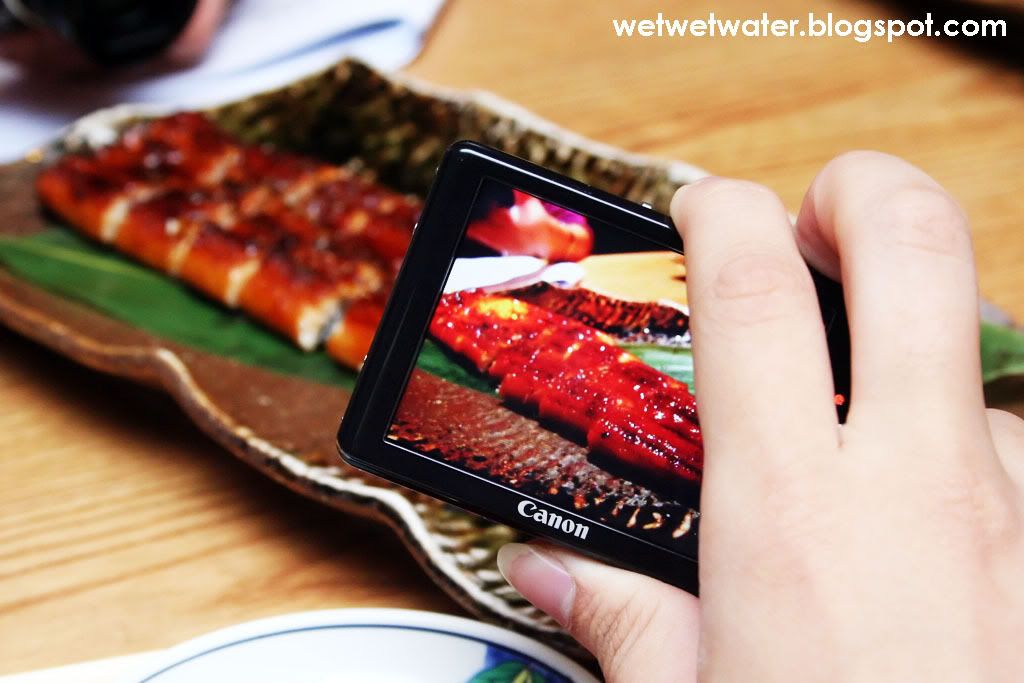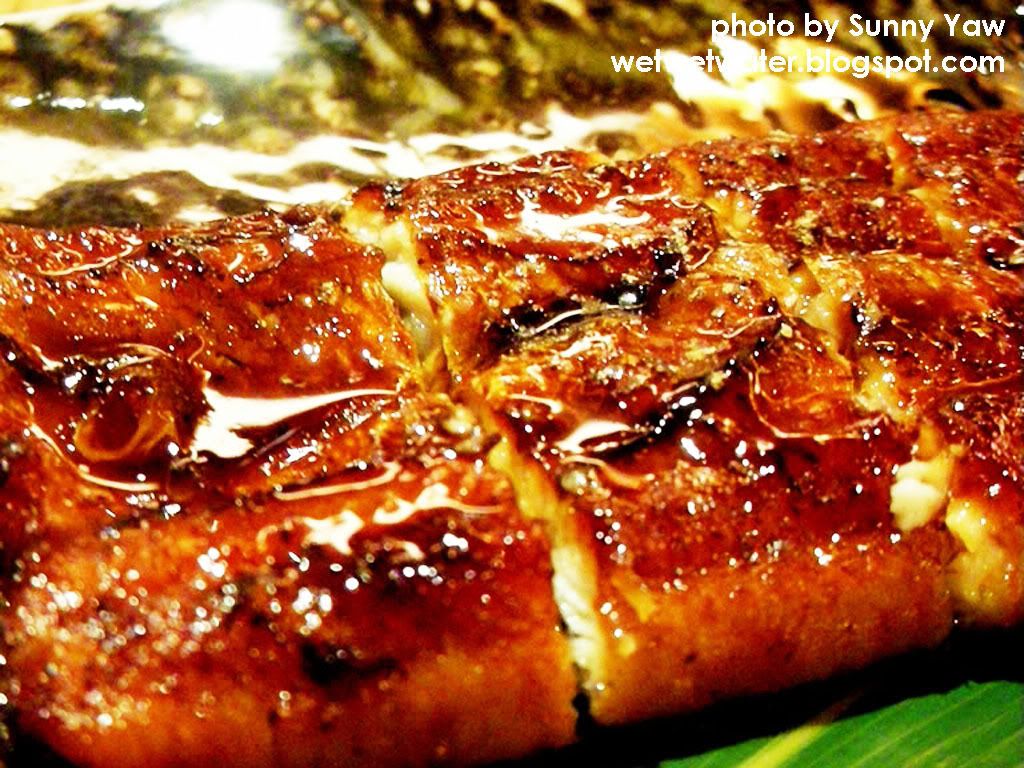 Unagi Kabayaki - Grilled eel with Chef's special una sauce (RM45)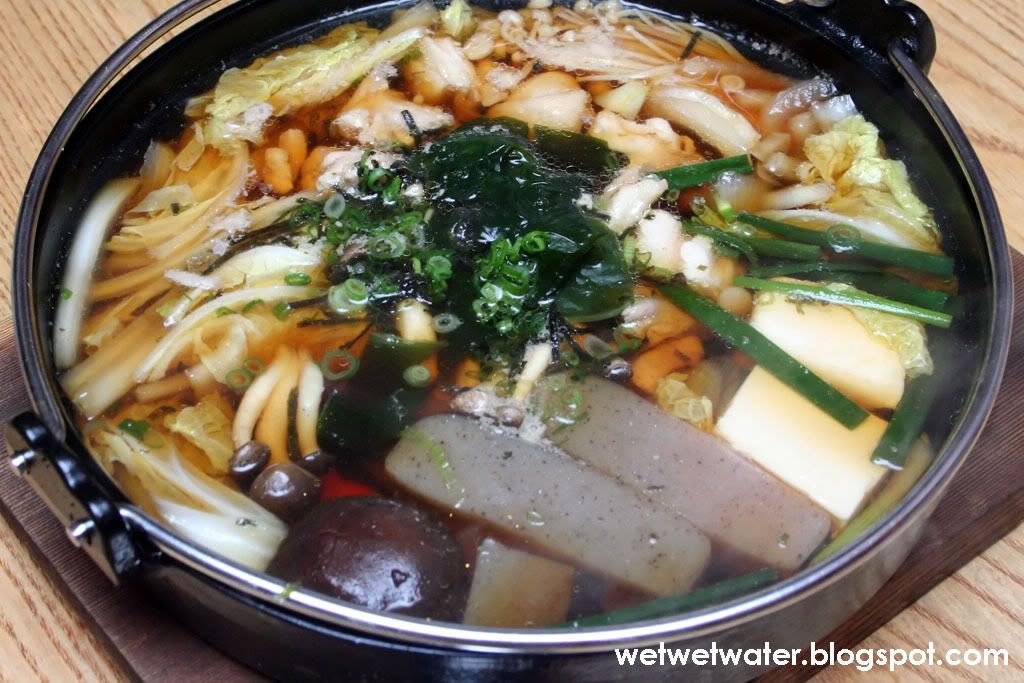 Sukiyaki (beef RM65) (chicken RM45)

Japanese soup with meat and vege. Lotsa vege! I didnt quite like the sweetness of the soup though. But the vege and the meat was good. =)

And finally, its time for dessert!


Goma Ice Cream Rich Black Sesame Ice cream (RM20)


All in all it was a great night out, a great meal with an even greater bunch of people!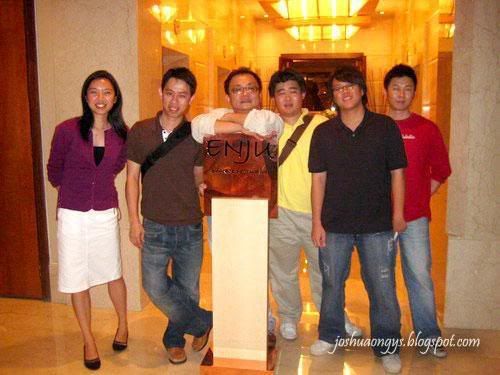 Teckiee, KY, Sidney(BBO), Hantu, Joshua & Sunny(BBO)