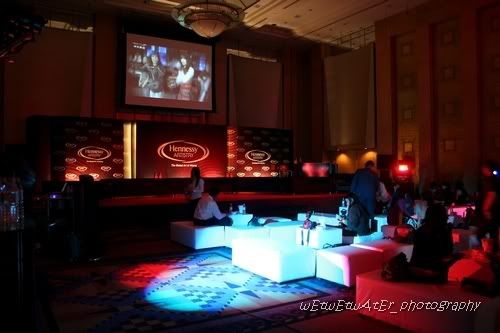 Today a whole bunch of us were at KL Hilton to attend the Official Press Conference for the said event.
Well, there's nothing much about this press conference except the fact that we were 3 meters away from them? I believe in a press con is the closest you can get to anybody. Nothing much for us bloggers to do there but to attend, get a feel of what a press conference is like and also to meet the stars. Unlike the real media people where they start to bombard questions to the artists and taking out their huge cameras and go on a crazy snapping frenzy.
The emcees Belinda C and her male counterpart cum translator mentioned of a secret that is going to be unveiled during this press con. Well, this also marks the LAUNCH of the latest Hennessy cocktail called Hennessy Kuala Lumpur.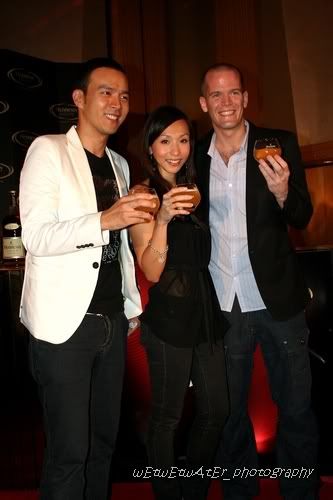 Here we have Mr. Sam Jeveons, Hennessy's cocktail specialist showcasing a live demo of making Hennessy Kuala Lumpur. A refreshing concoction of lime juice, pineapple juice and Hennessy VSOP cognac. According to him, this is the drink made of tropical flavors which reflects the refreshing blend of cultures in our city, Kuala Lumpur.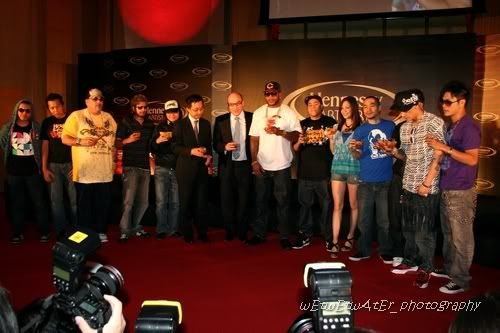 Thereafter was the Q&A session with all the artists and then, all guests & media representatives were treated to a freshly mixed Hennessy Kuala Lumpur cocktail. To me, the cocktail is as refreshing as it sounds and so, I helped myself to a few more helpings.
That was all about the press conference. Here are some pics taken from today. Enjoy!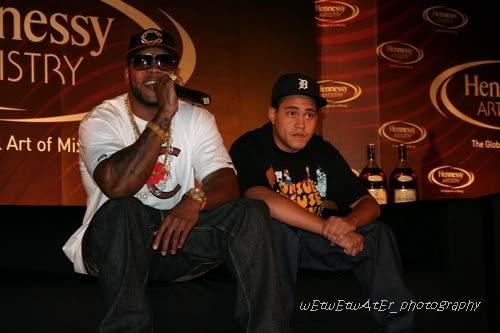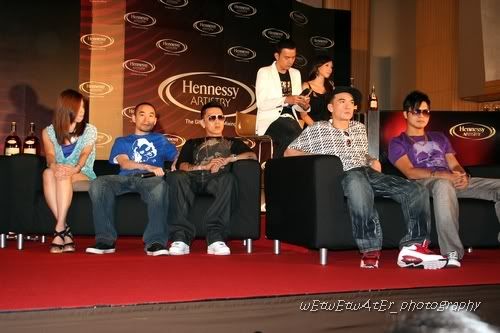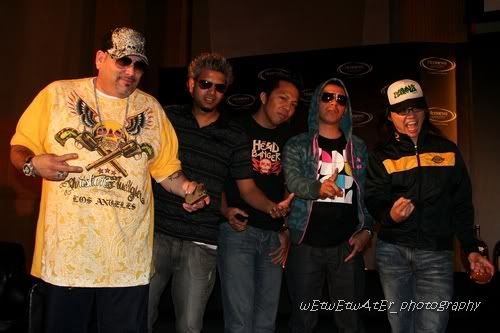 Till then, see you tomorrow for the event itself!
Hennessy Artistry 2008 featuring Flo Rida, DJ Latin Prince, Machi and our very own VJ Callen & Pop Shuvit.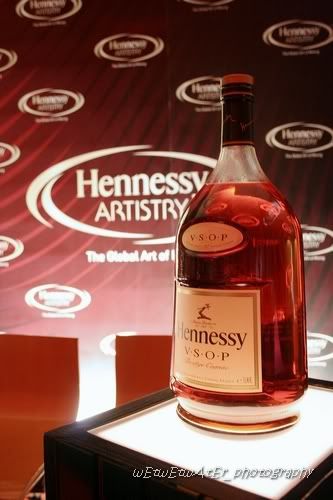 Special thanks to
Nuffnang
for without them, all these media release + pictures will not be available!
For more juicy stuffs + pictures, visit
Jenkinyat
,
j@son
,
bobbyhoo
,
Jamie
,
Jason Ooi
,
Cooler Clubbers
&
Mikeyip
.