Arrived pretty early that night only to realise that the rest were still having dinner in Cheras. WTF?

Anyway,

The first ever event party that I have been to(yea call me Jakun!), none the less, it has already set quite high a standard in terms of events. Well, according to some people who had been to the last few Hennessy Artistry(s), they said this was the AWESOMEst! Well, to me, it WAS awesome.

With the superb artist line up, FREE FLOW BOOZE, great people and not to forget a VIP pass to it. All these are just some other plus points. If you were there, you would obviously agree with me or maybe you have others to add. Do comment ok? Thanks!

And If you were not there, let me bring you through a journey to Hennessy Artistry 2008 happening at Bukit Kiara Indoor Arena on the 19th of July 2008.

As you walk up the slope towards the arena, this is what you will see.



Then you will head right and walk through a "maze"(sadly I do not have a picture of this). At the end of the maze you will see this.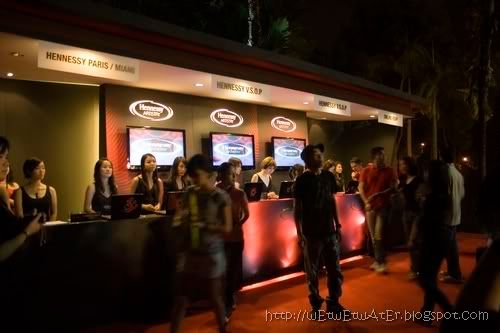 After you have got your tickets, you will see this big place where polaroids are snapped of you against a HUGE Hennessy Artistry backdrop for FREE(sadly I do not have a picture of this either. Just imagine ok?)!

As you walk in the entrance to Bukit Kiara Indoor Arena and if so happen you feel like turning back to see what's behind you, this is what you will see.



Walking further in, at this point, there is no turning back. The 1st thing that you will notice would definitely be the crowd, like this.



Then as you look around you, you will definitely notice these.


Where the VVIPs sat



VIP Area 1



VIP Area 2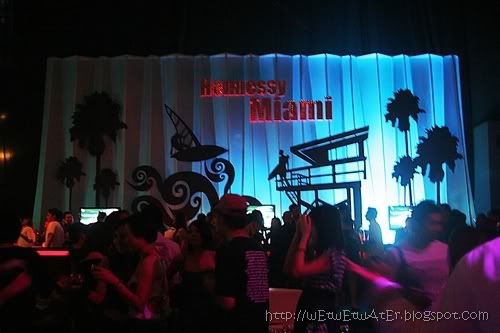 VIP Area 3. Here you will find mostly Nuffnangers + me!


Okay. Enough of sight seeing. From this moment, imagine that you are partying REAL HARD! With live performances from Pop Shuvit, Flo Rida, Machi, DJ Latin Prince and a Hennessy Artistry resident DJ. What more could you ask for?


Party!
PArty!!
PARty!!!
PARTy!!!!
PARTY!!!!!
PARTy!!!!
PARty!!!
PArty!!
Party!


Well, enough of partying, the party is finally over. As you walk out(if you are still sober, walking straight and seeing a clear image ahead of you) this is what you WILL see(it maybe you if you are a drunkard!). LOL!!!


*Thanks for the pic Kate!

This journey is proudly brought to you by wEtwEtwAtEr. Hope you enjoyed the ride. Please come again.

Till then, take care & God bless!