Dinner was on our own tonight(my brother and I). Parents are having their big do somewhere without us.

So we decided, it would be a packet of Nasi Lemak(nothing to shout about) and a Ramly Burger each. Being a good elder brother, I set out on my tapau journey.

This would be the best Ramly Burger I have ever tasted. There are a few other good Ramly Burgers out there but personally this is the best to me.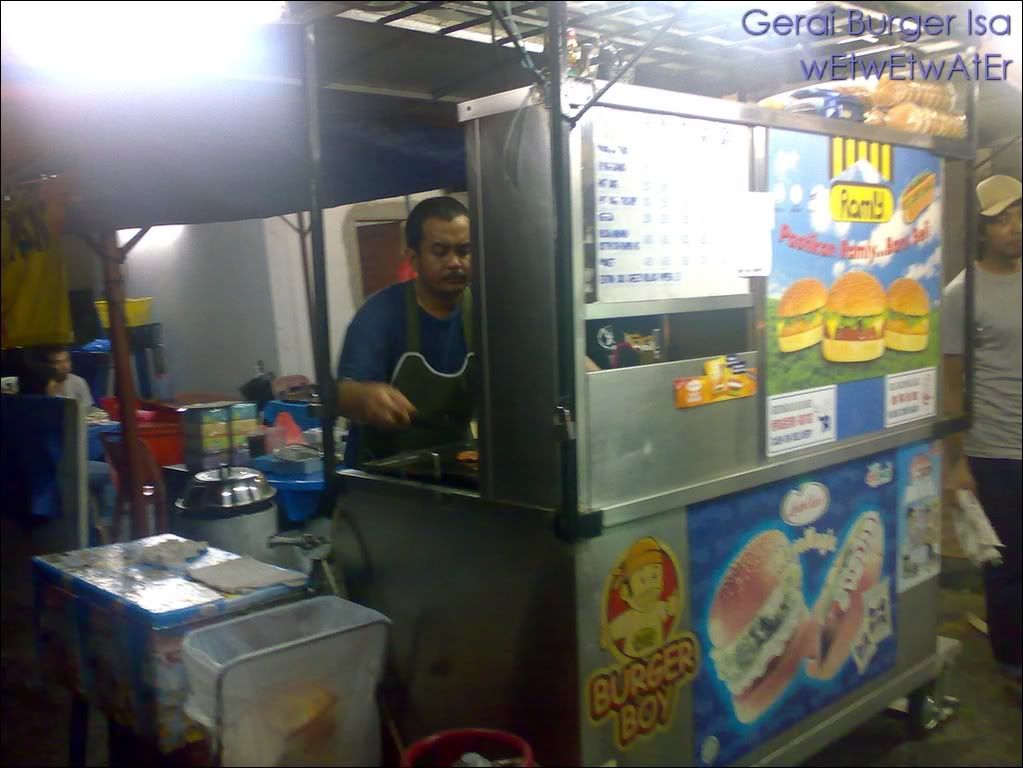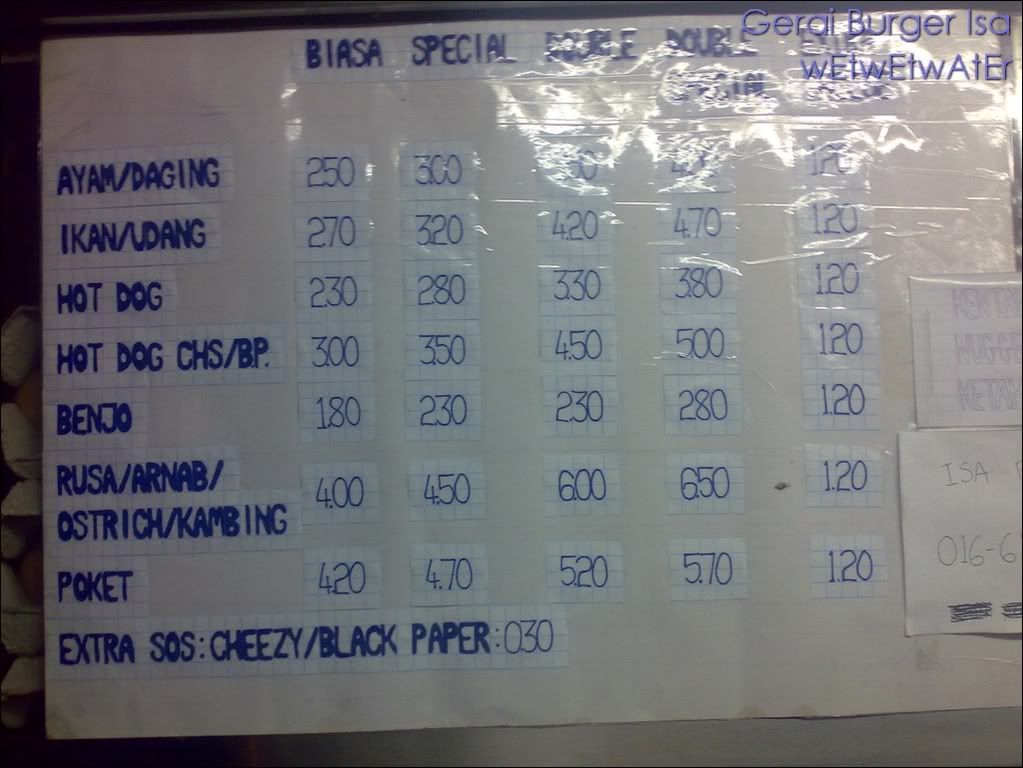 Abang Isa, his gerai and the pricelist.

I like the way Abang Isa prepares his burgers. Maybe I am too accustomed to his style of cooking and it rocks! Just like any other Burger Ramly, the bun is halved, lathered with some butter and is "toasted". As usual, the meat patty is fried and when almost done it is halved too to cook the inside of the meat patty.

Here comes the BEST part(IMHO), he sprinkles some black pepper and adds a dash of Lea & Perrins on the inside if the patty. This adds more aroma and taste to the already awesome burger. The next BEST part comes when you order a Burger Ramly Special. The cooked meat patty is then wrapped in an egg omelette. A right amount of seasoning is also added here to enhance the taste of the egg.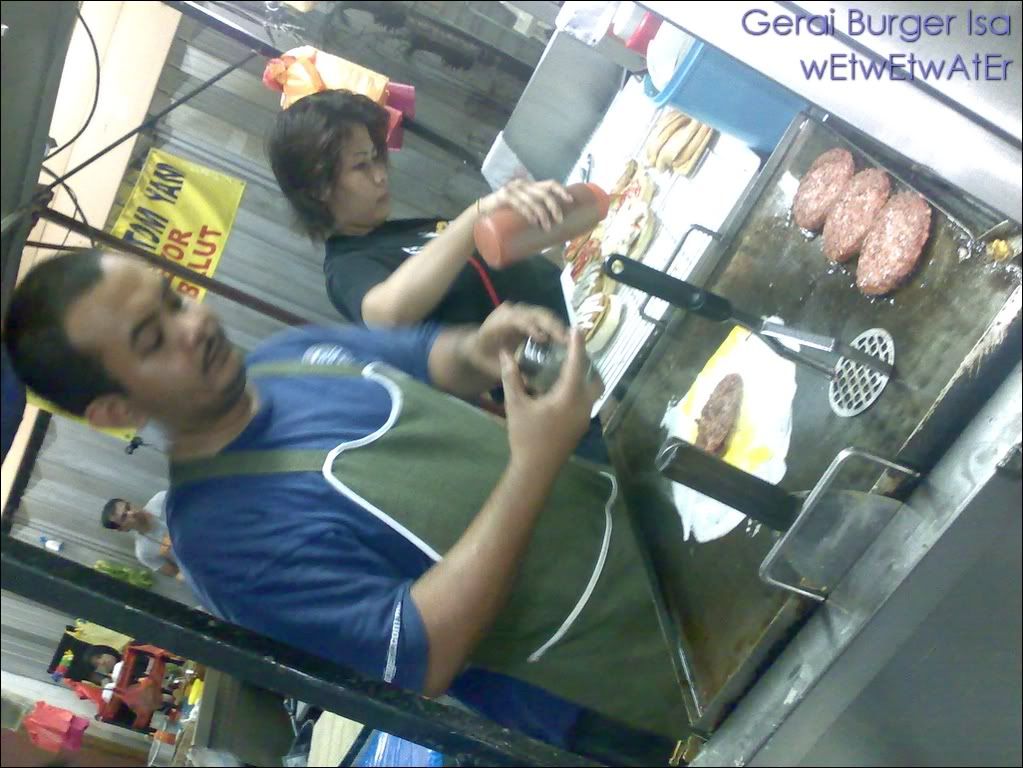 Abang Isa at work.

The burger is then "compiled" with a generous amount of cabbage, onions and cucumber. Not to forget pipes of chili sauce and mayonnaise to the point that it is a mess! I dont know about you but to me, a Ramly Burger is not a Ramly Burger when its not in a mess. It is a must to at least get your fingers all saucy when eating it.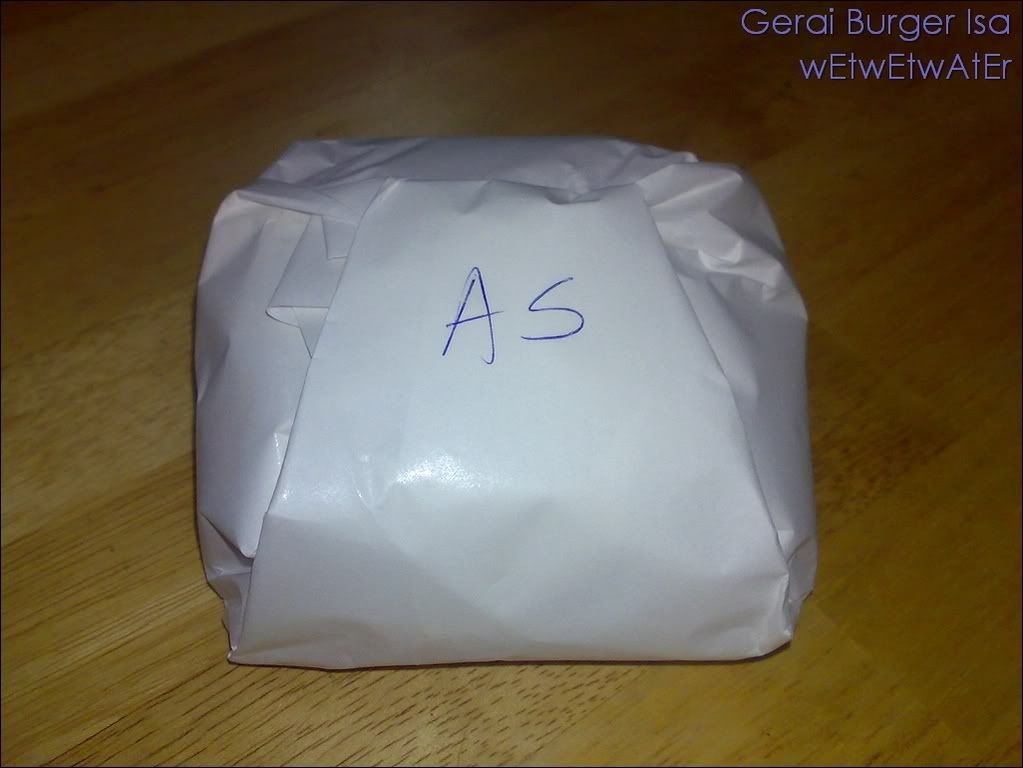 'AS' as in Ayam Special is what I had today.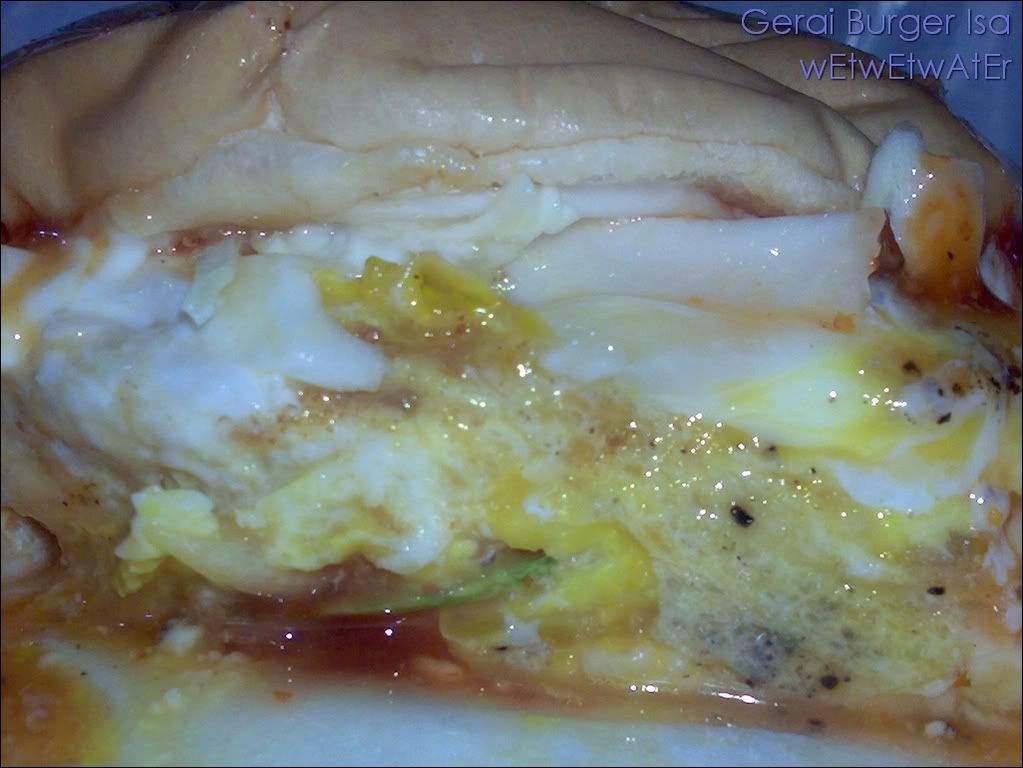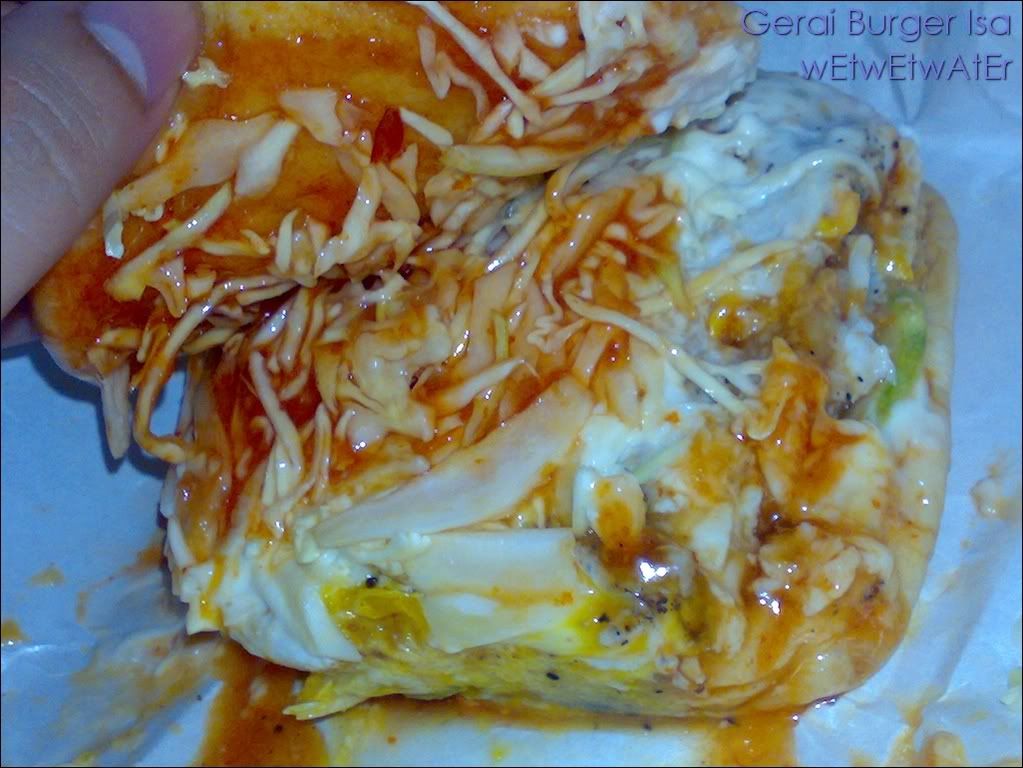 Pipes of sauce and the generous amount of vege that creates the "mess".

A satisfying cheap meal for today. I have been frequenting his stall for years and I am still visiting him for as long as he is still selling it. Also because its near to my house.

Address
1, Jalan 23,
47100 Puchong,
Selangor DE.
(The stall is located beside the restaurant)
GPS N03" 3.332' E101" 38.262'

On a lighter note, it is 27th of February today and I would like to wish Francis(Bear) a blessed 28th birthday. May God continue to pour out His blessings to you.

On the other hand, I would also like to wish Nuffnang a very very very Happy 2nd Birthday. Congratulations Boss Stewie, Boss Ming and the rest of the Nuffies. It had been a great journey with Nuffnang. May Nuffnang grow bigger and bigger everyday and scale greater heights in the future.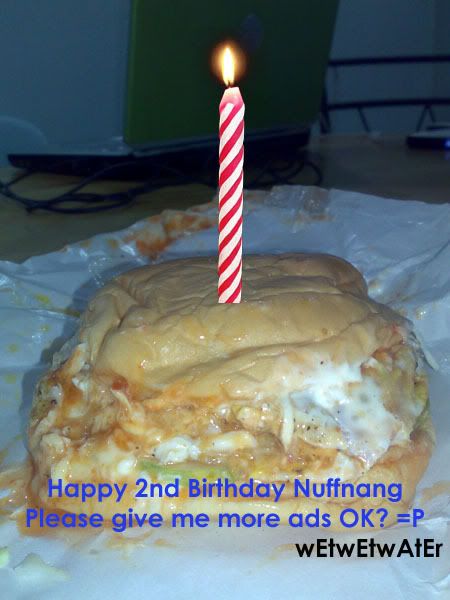 Till then, take care, God bless!