If you are a regular at Souled Out, you would have known that for any occasions, there is always Souled Out. Be it festive occasions, fun occasions or even parties. You can always count on Souled Out to make it happen for you.

To them, it is a must for them to celebrate these occasions where it would be a treat to their customers. With special food served and many performances lined up for them on that day.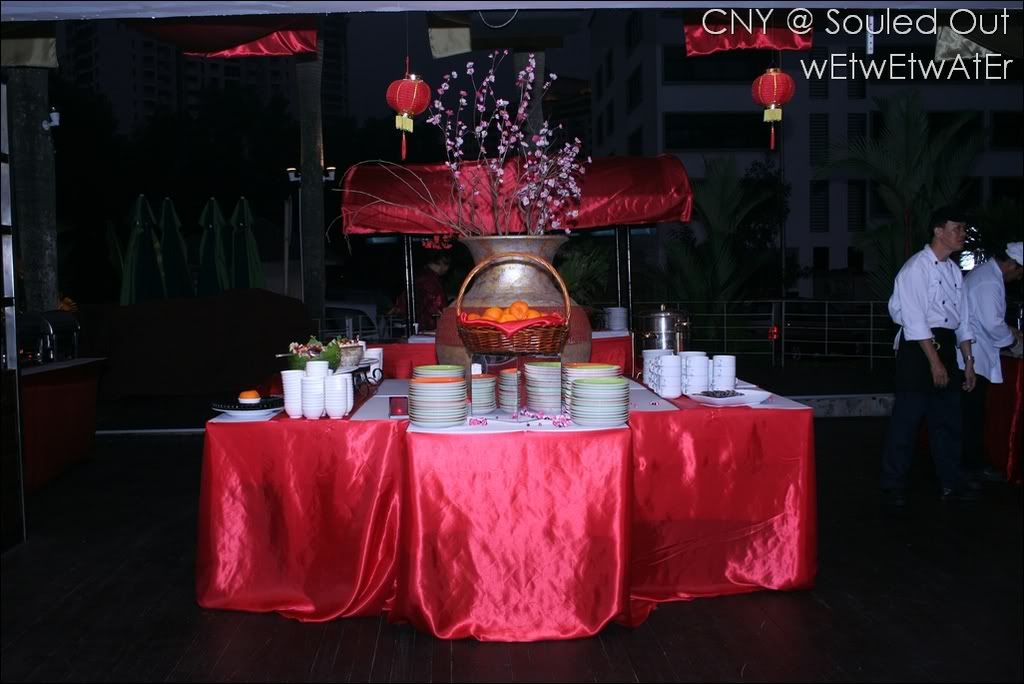 This year, I celebrated Chinese New Year with Souled Out. This was the Chap Goh Meh party they have every year without fail. The heavenly out-of-the-menu buffet spread with many Chinese traditional delicacies truly makes one feel at home. To them mat sallehs, it would definitely be a whole new experience. Not to forget the compulsory 'Lou Sang' during Chinese New Year makes one feel truly at home at Souled Out.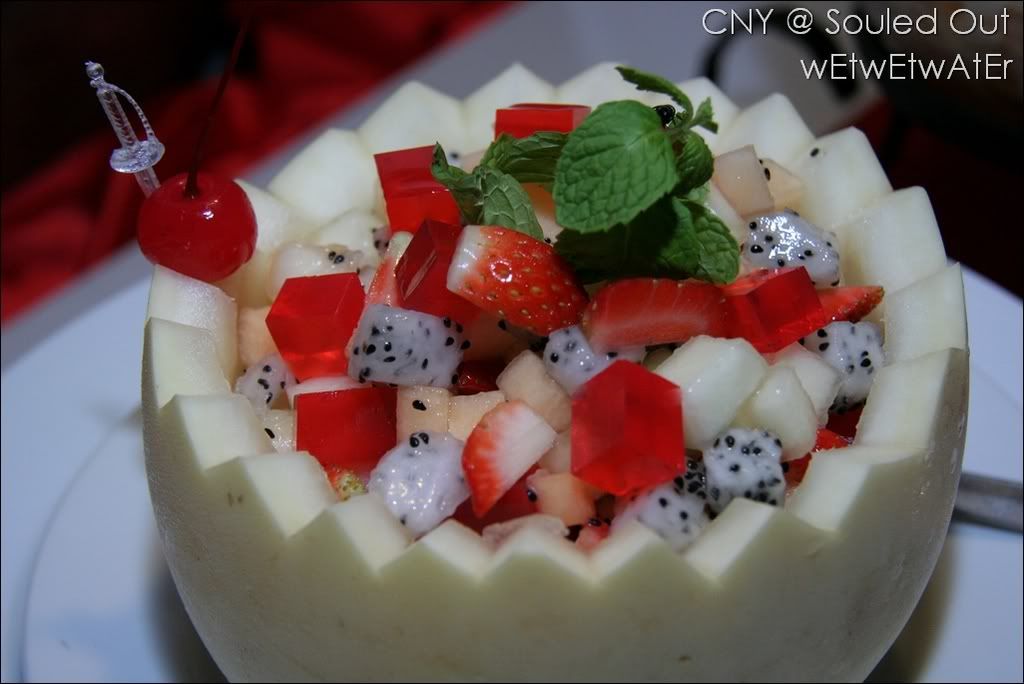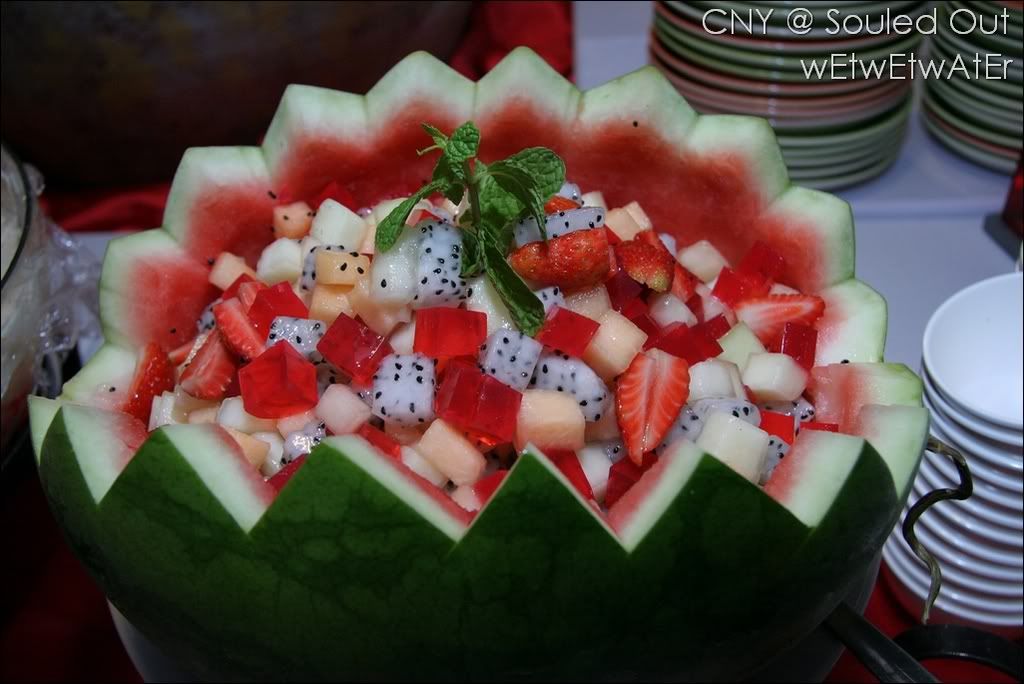 Fruit "Baskets"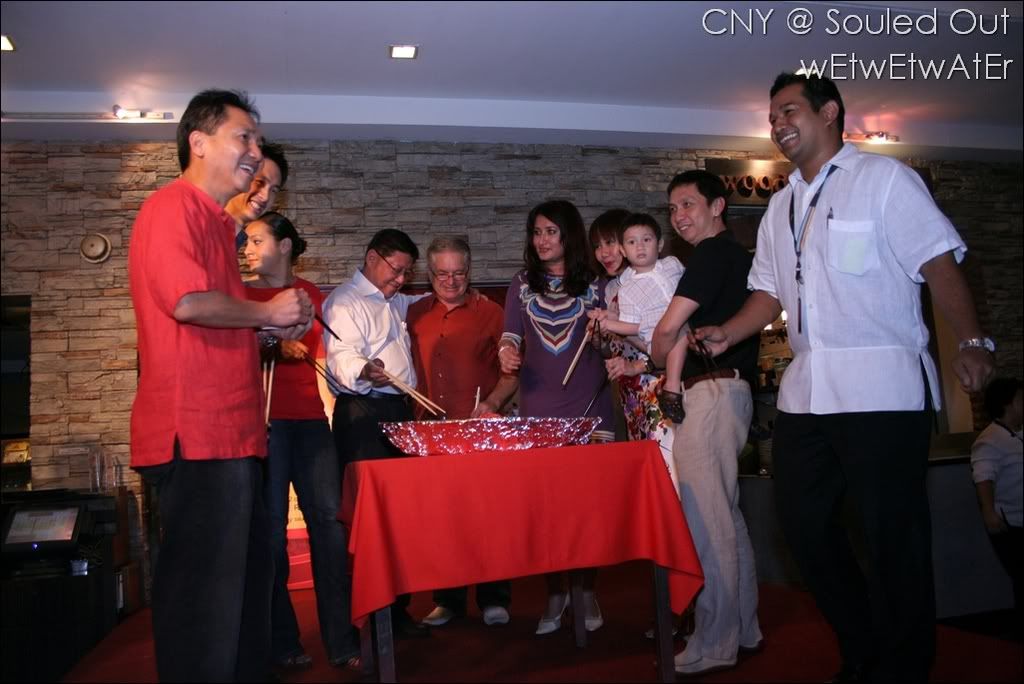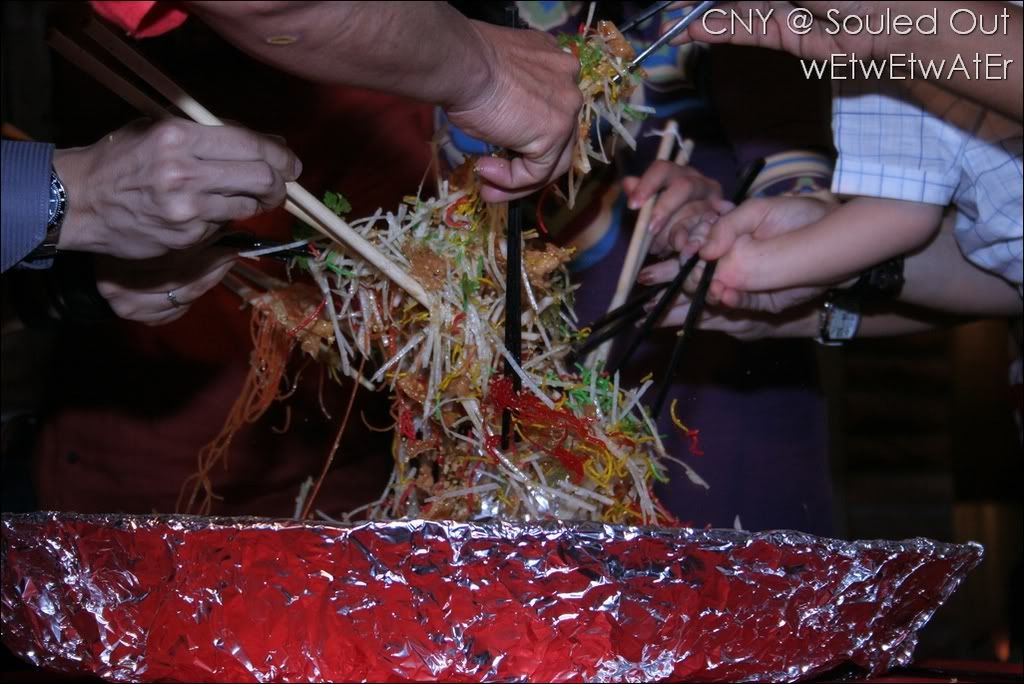 Lou Sang! Lou Hei! Lou Hei!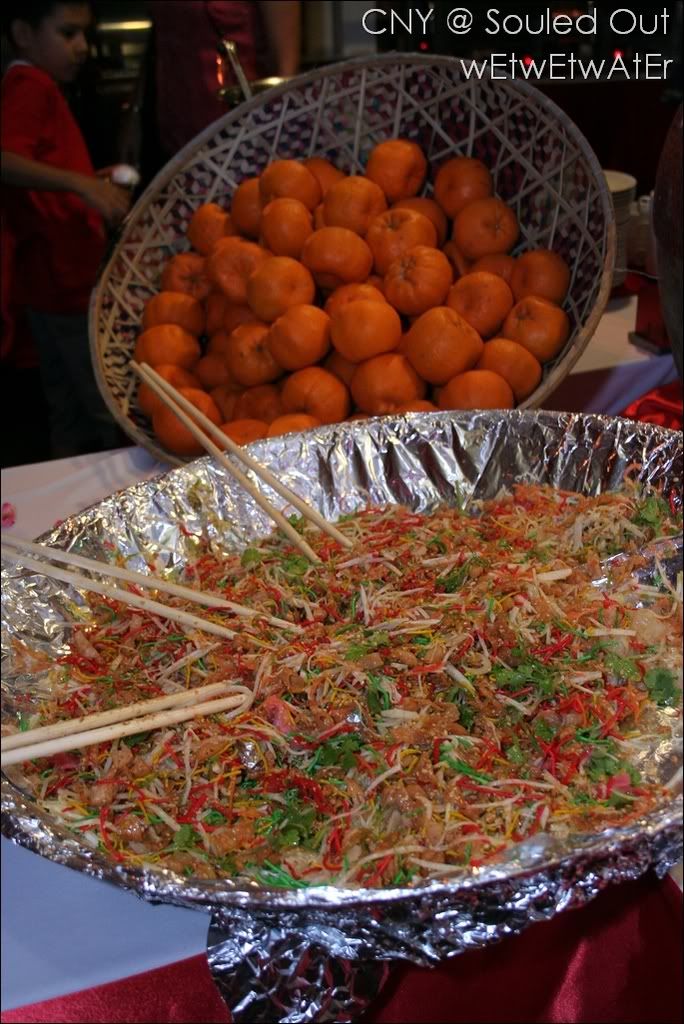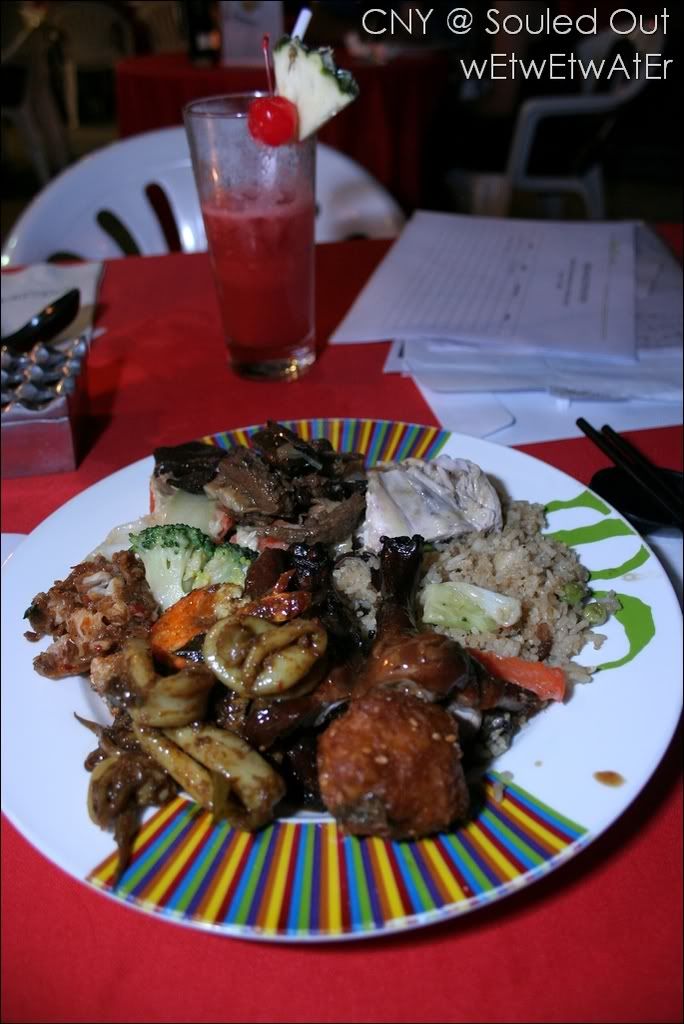 Food was GOOD!

Performances were also lined up for the guests. Among which the Shanghai Acrobat team which they exclusively fly down every Chinese New Year gave a stunning performance. Their jelly-like bodies sure sent the crowd to their feet. There was also a Lion Dance performance that initially "blessed" the restaurant and then went on to give a stunning performance on stilts. The night ended with loud fire crackers and an awesome 5 minute fireworks show for all.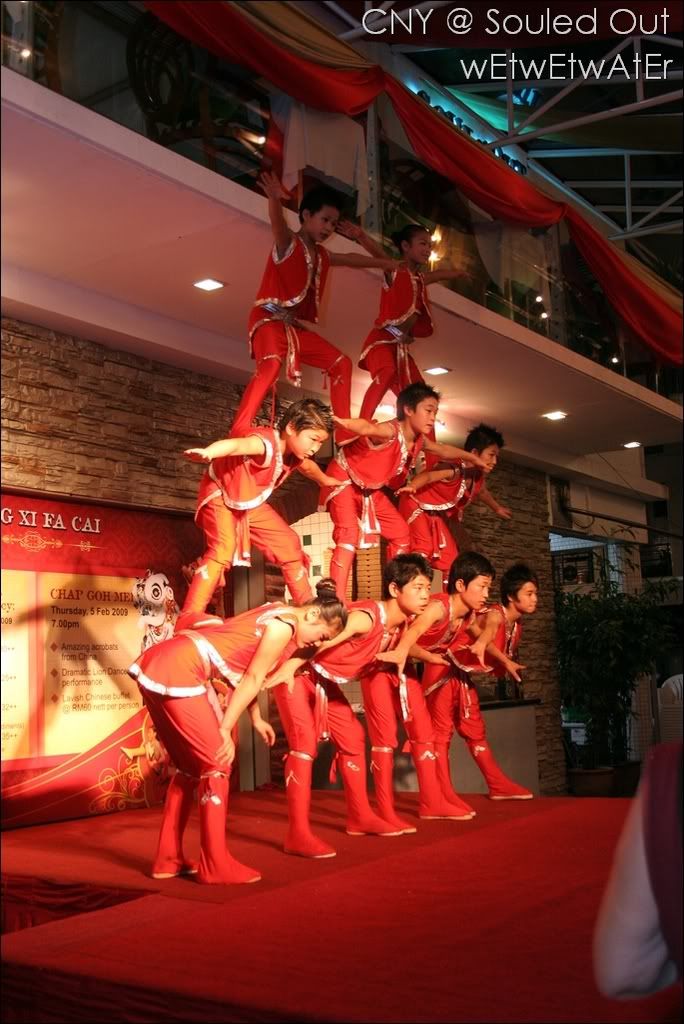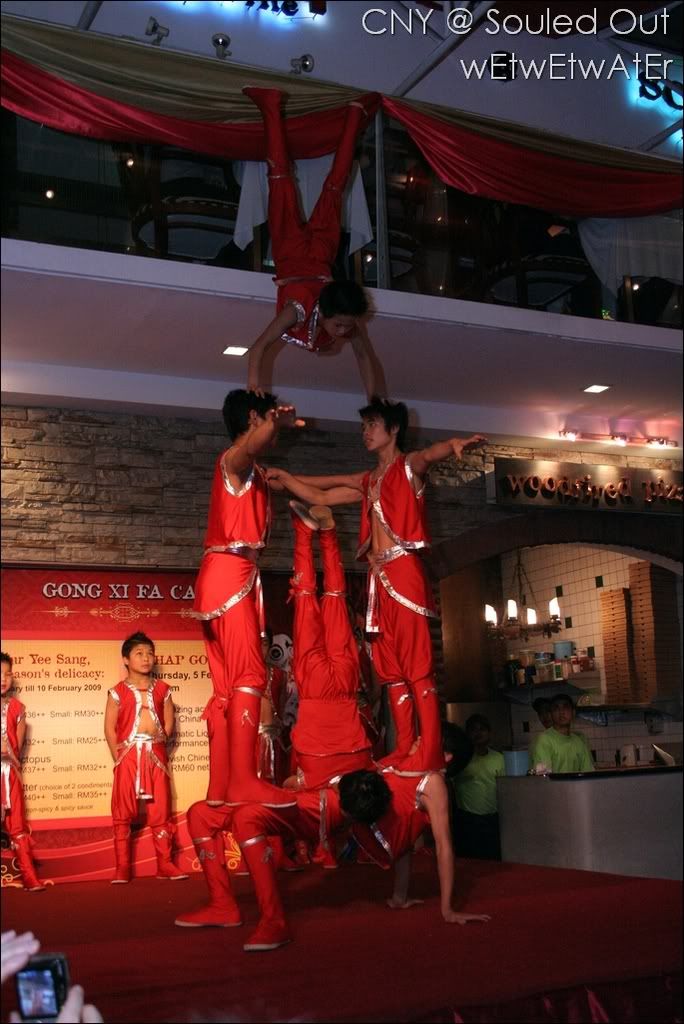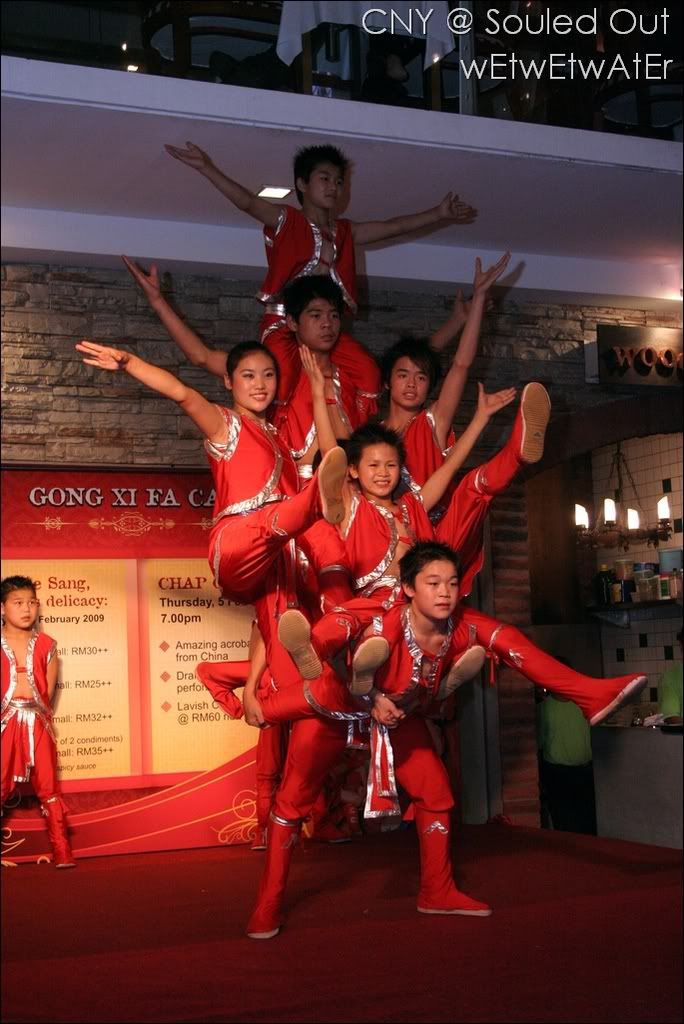 Among the performances that night.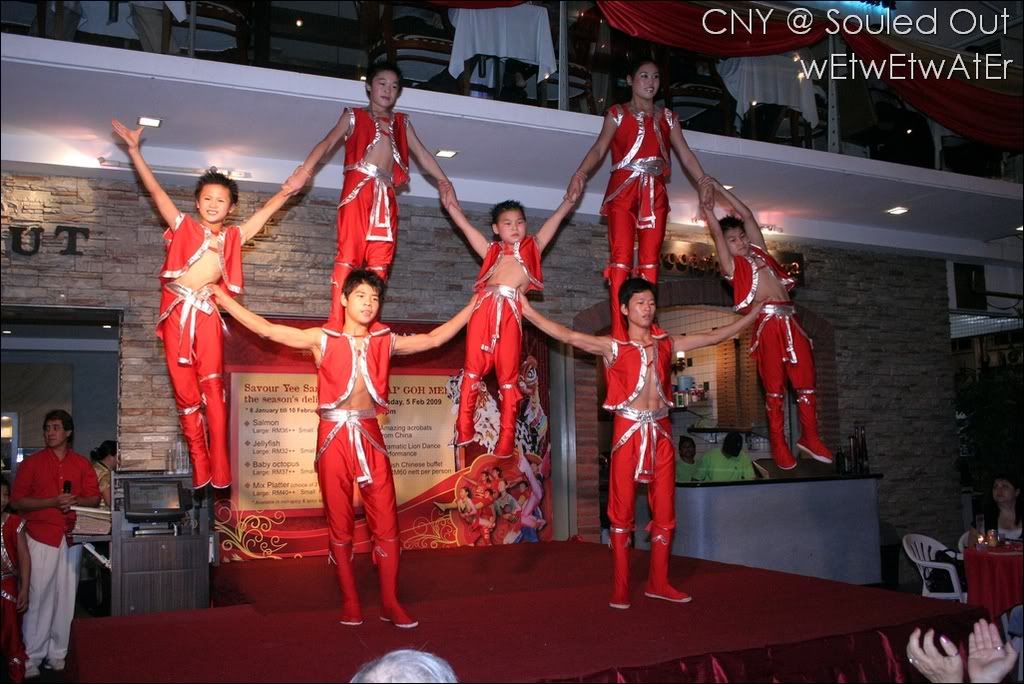 The formation of '88' which brings luck to the chinese.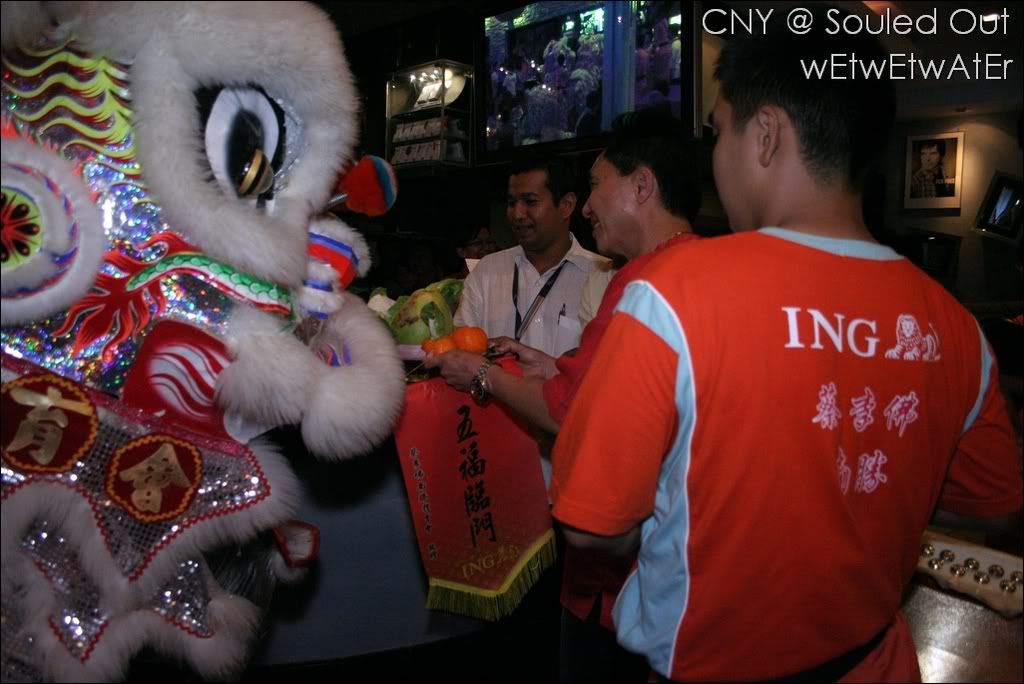 Giving blessings to Fred.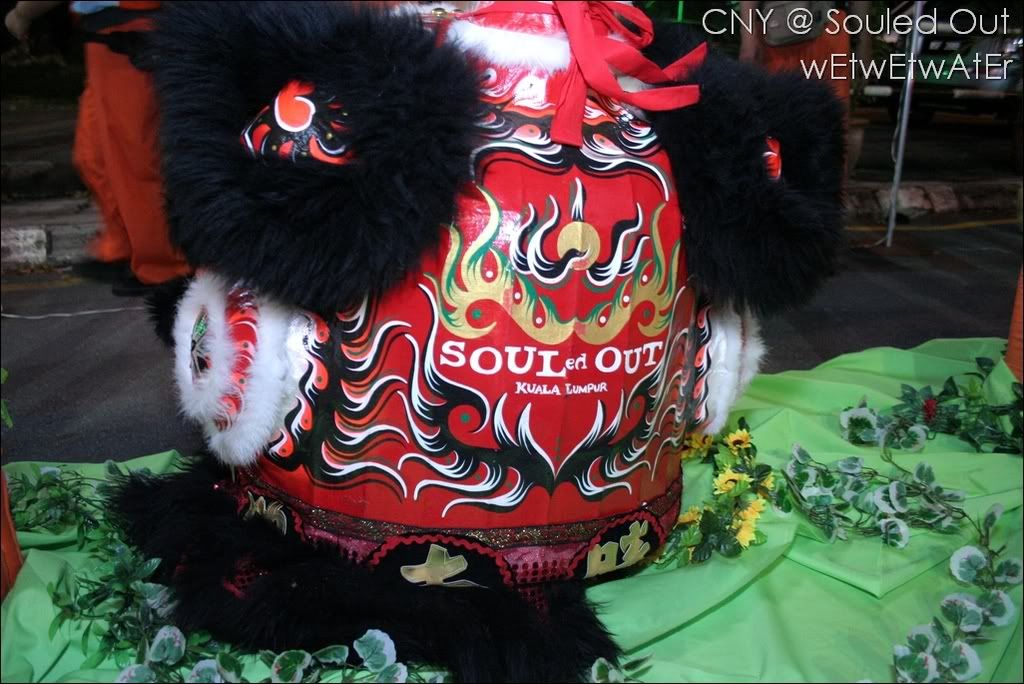 Sponsored by Souled Out.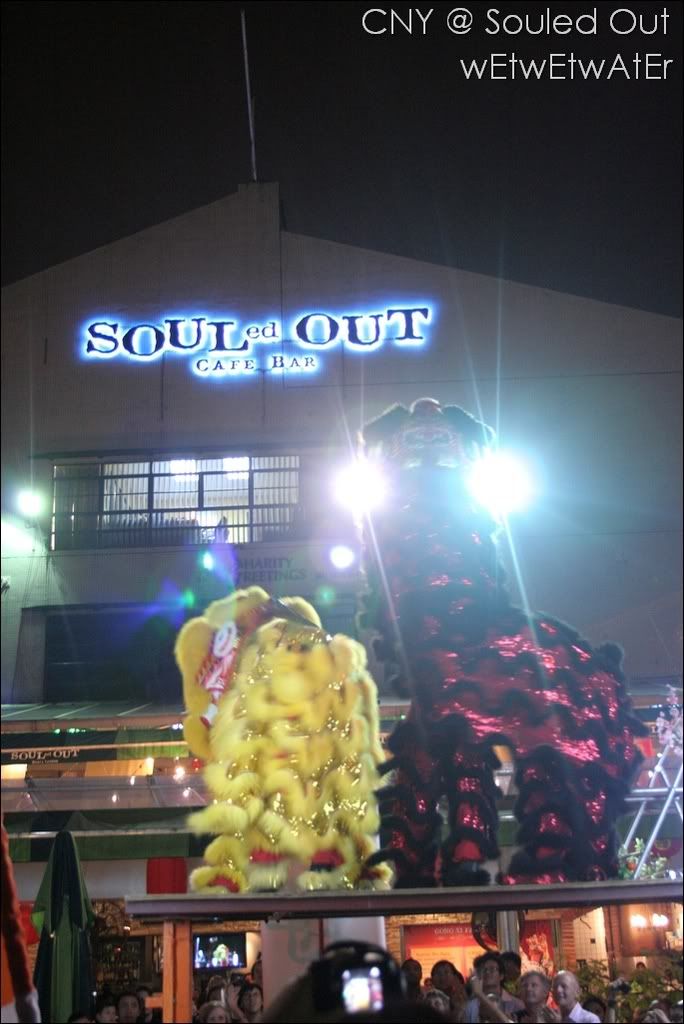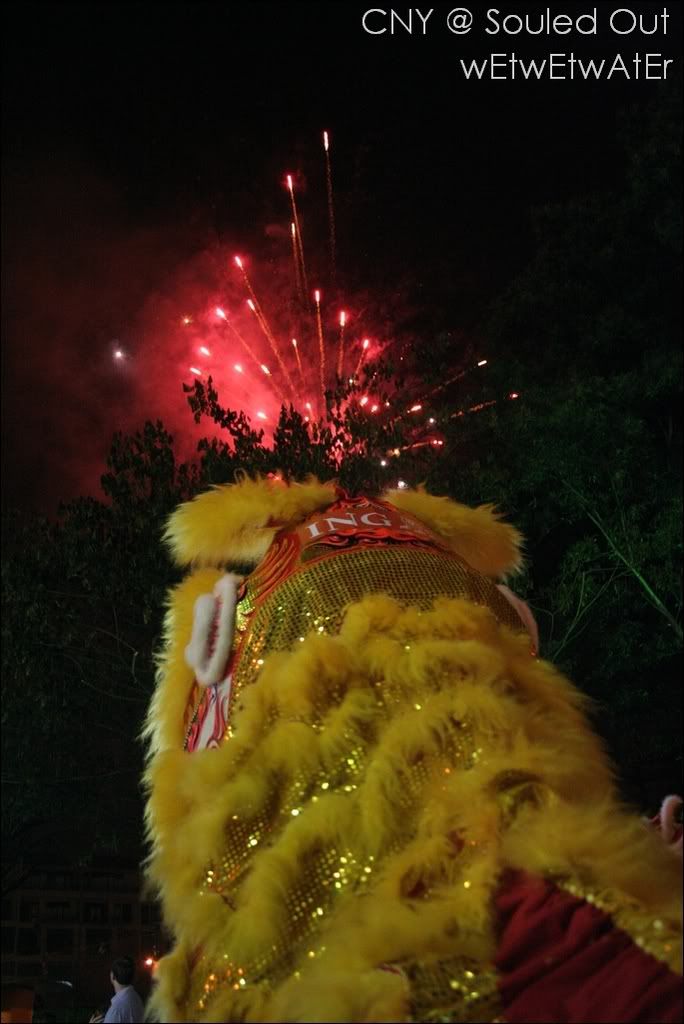 The Lion Dance performance on stilts and one of it enjoying the fireworks.

Truly, a great night out for me. It feels just like celebrating it with your loved ones at home. I would not hesitate to come back again next year with more great happenings I believe.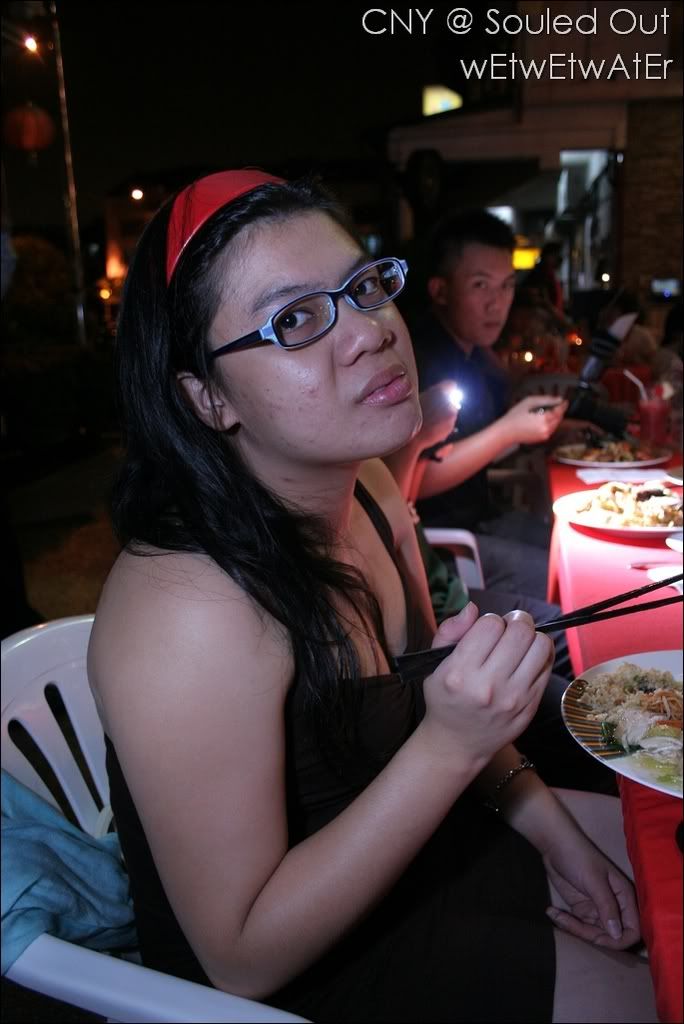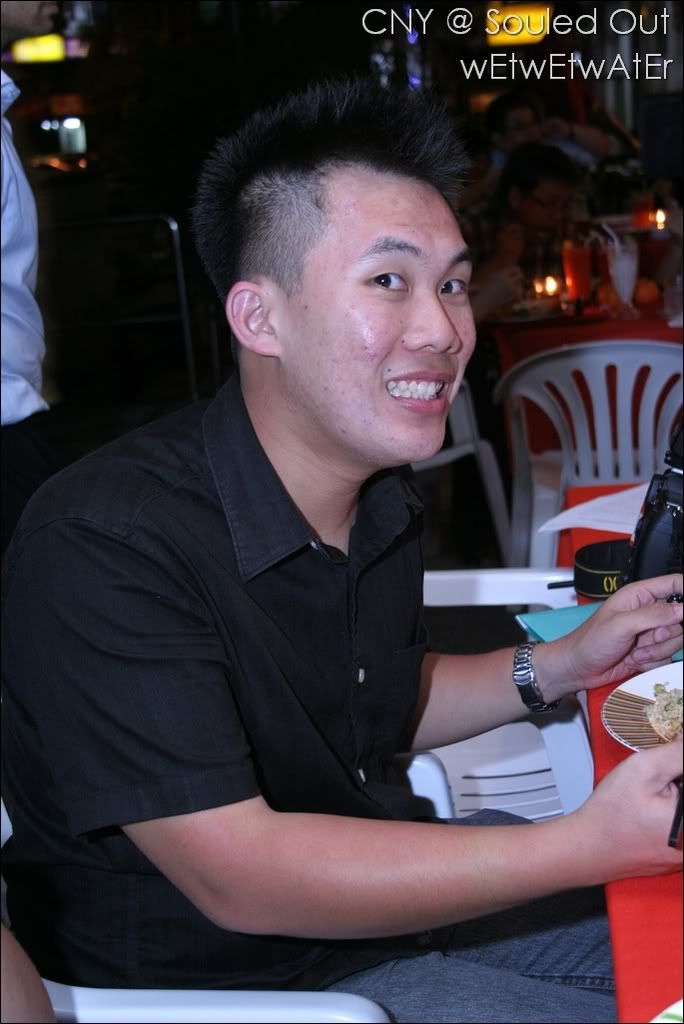 Happy people that night. =)

Till then, take good care, God bless!