Work In Progress is a cafe cum restaurant cum bar located in Bangsar Shopping Complex. A cafe that serves different types of cuisines from all around the world, some interesting food fusions and a variety of cocktails, mocktails and more.

Without further or do, lets EAT! =)

Okok.. Sorry DRINKS 1st,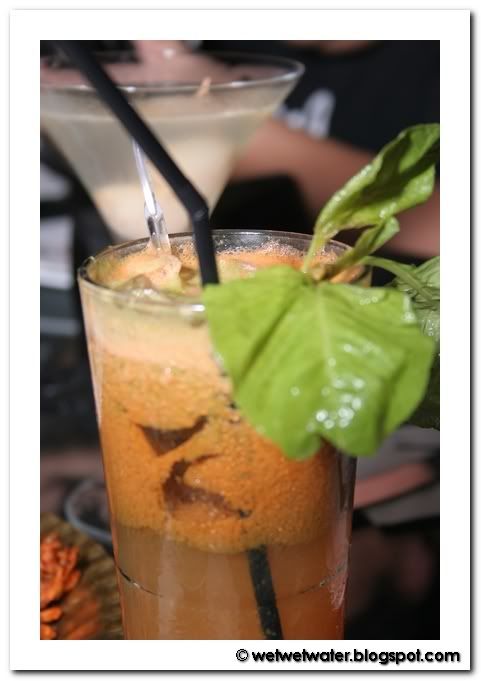 Gardener's Tonic RM17
Spinach, Carrot, Apple - Emulate Popeye's 20/20 vision
A healthy drink.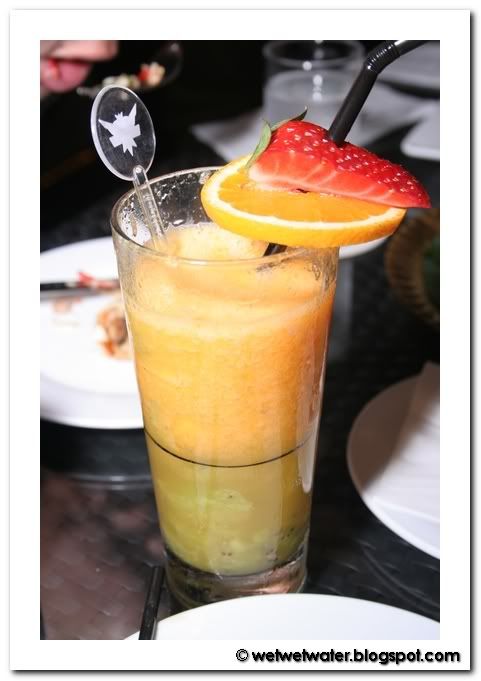 Bubbly Mango RM17
Kiwi, Orange, Mango, Soda Water - Great for vitality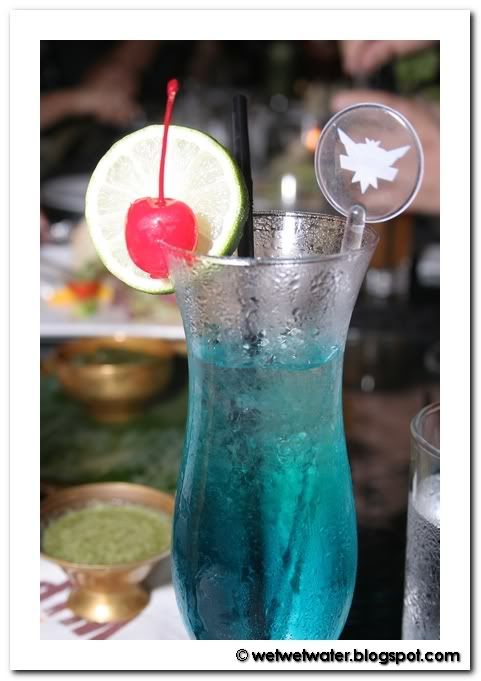 Blue Lagoon RM24
Blue Curacao, Smirnoff Vodka, Soda, 7Up


STARTERS,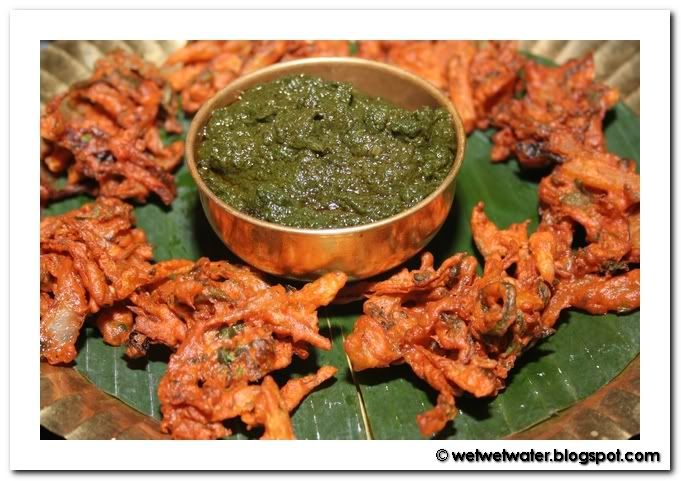 Vegetables Pakoras RM15
Fried Vegetables with spinach sauce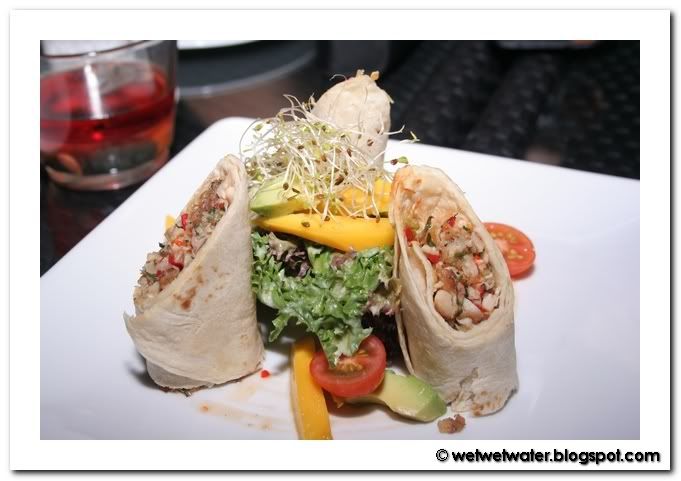 Cajun Chiken Tortillas RM16
Marinated roasted Cajun Chicken Wrapped in tortillas and accompanied with a salad bouquet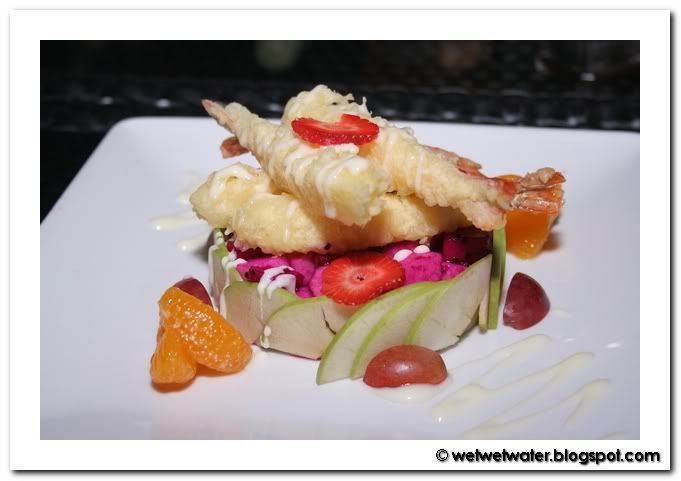 Tempura Prawn with Dragon Fruit Salad RM25
Warm and cold salad with a combination of tempura prawns and fruit salad


MAIN DISHES,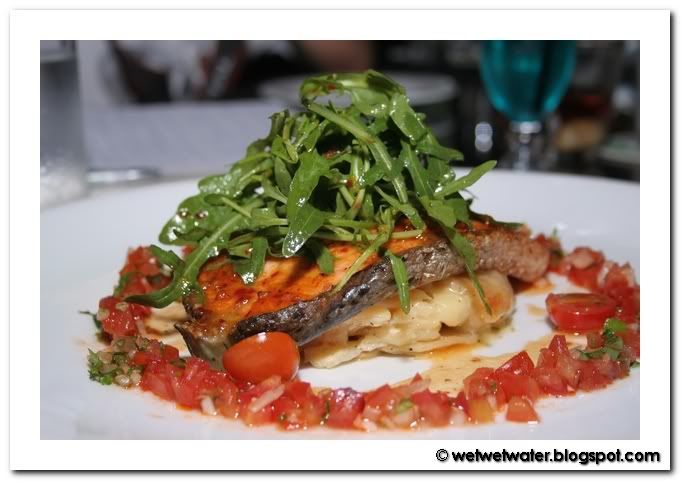 Salmon Steak and Wild Rocket Salad RM36
Norweigian Salmon Steak grilled to perfection and served with potatoes au gratin and fresh tomato salsa.
This dish is a MUST TRY, the Salmon is grilled to perfection, the sauce compliments it very well and the rockets are awesome!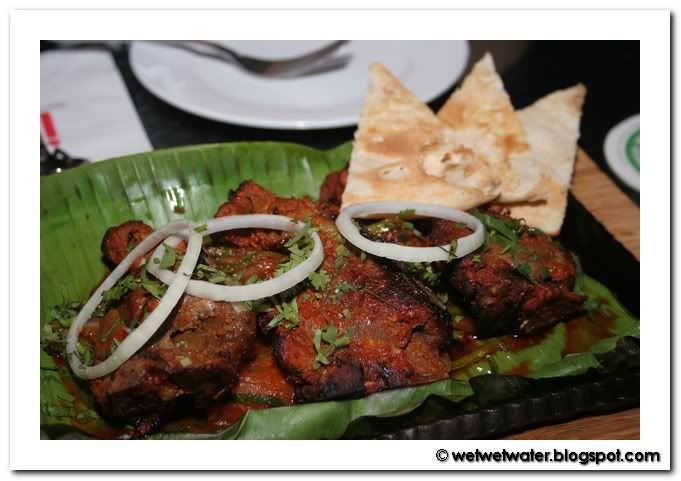 Lamb Kebab on Hot Plate RM29
Marinated Lamb meat cooked on a sizzling hot plate over a slow fire with fresh asparagus on the side
Lamb Kebabs marinated and grilled to perfection. Done the Nothern Indian style. =)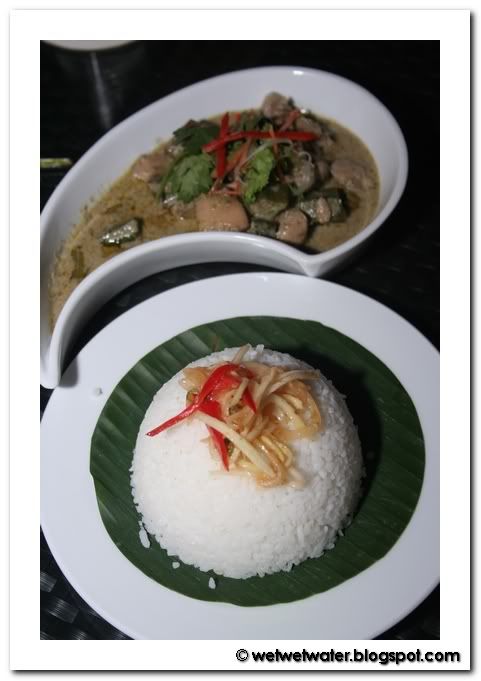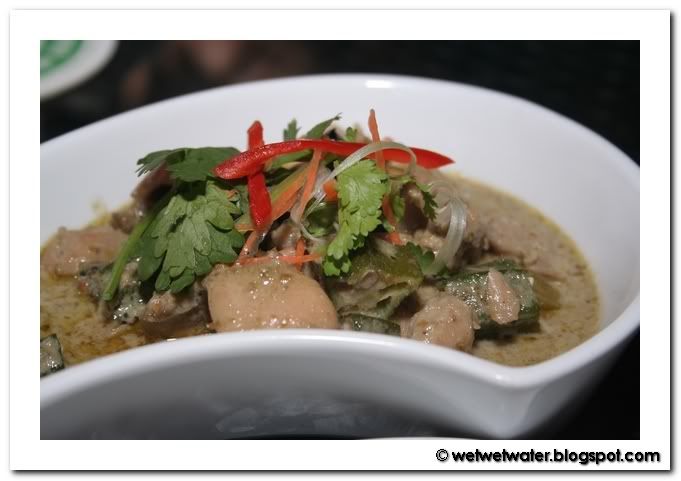 Thai Green Chicken Curry RM26
Boneless Chicken cooked in our home made thai green curry served with vegetables, kerabu mango and steamed rice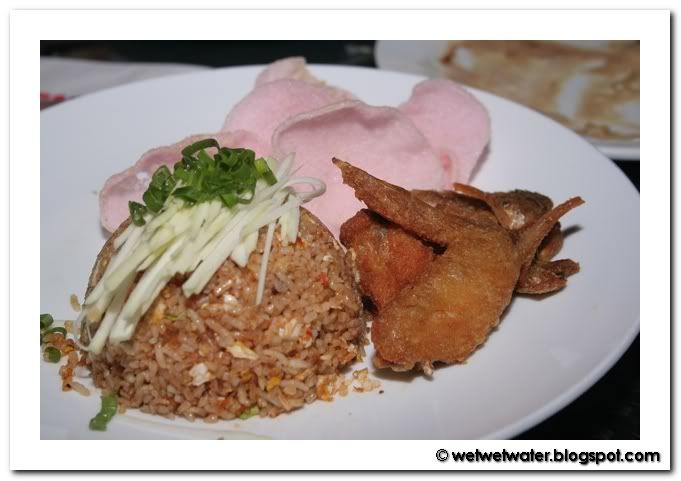 Nasi Goreng Petai RM18
Delicious and fragrant fried rice with petai sambal, comes with salted fish and chicken wings
Authentic Malay flavor to this dish. Nice!


DESSERTS,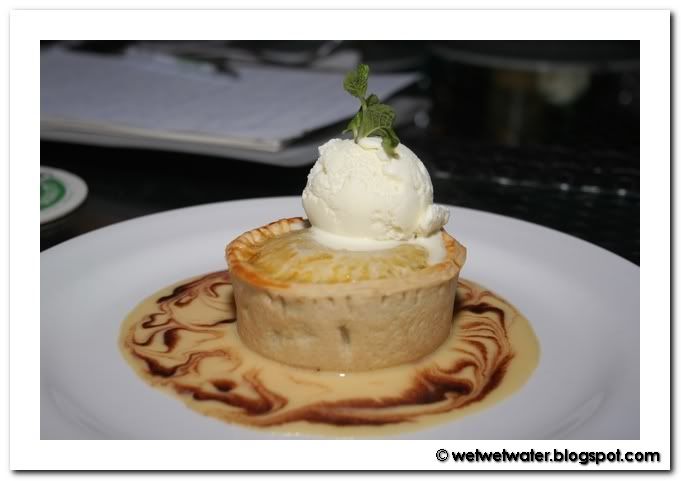 Homemade Apple Pie RM15
with vanilla ice cream
WIP only serves Haagen Daaz ice cream. =)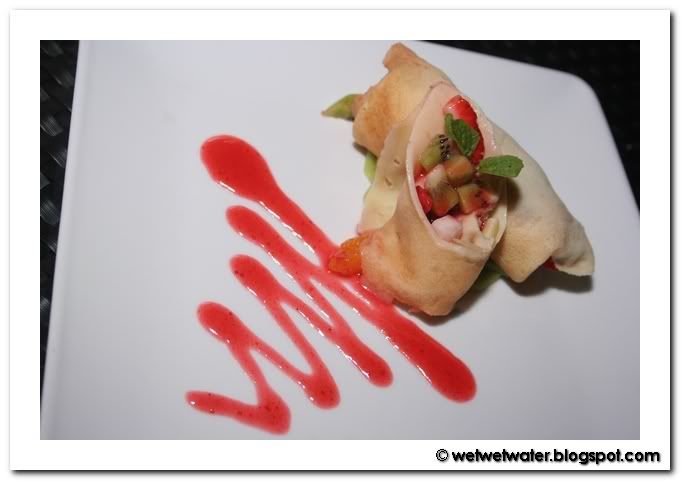 Organice Crepes RM18
with organic fruits and melba sauce


Cafe Work In Progress
G111 Ground Floor,
Bangsar Shopping Centre,
285, Jalan Maarof, Bukit Bandaraya,
59100 Kuala Lumpur


A big thank you to the people at WIP, Alice George Comm, Sidney of BigBoysOven and the rest of the Makan Khakis Joshua, Jasonmumbles, May, Chong, Ken, Andrew and Sue.

This session would not have been this wonderful without you guys! =)

Cheers!

Till then, take care, God bless!