Alright GIRLS! Having holidays? Anyone interested in working part-time? Here is your chance!

What => Promotion/Roadshow for Abbott Gain Kid & Gain Plus milk/supplement for kids.

Where => Venue is to be confirmed. Mostly hypermarkets around the Klang Valley and some big medicine halls. Will try to allocate you to the venue nearest to your place.

When => 23-24,30-31 of August, 20-21,27-28 Sept and 4-5 Oct 2008.

Working hours => 10am-10pm with 2 hours break. (working hours might vary with different outlets)

Pay => RM110

Job Scope => Distribute flyers and direct customers to promo area.(simple!)

Contact => 016-6662929(Kelvin) Please contact me as soon as possible by this week/next week as the event starts on the 23/8 which is NEXT Saturday.

Here is what you will be promoting.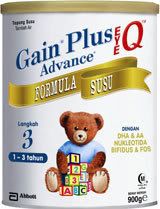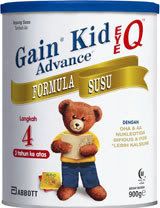 You don't really have to sell as there are professional nutritionists around the promo area to do the counselling and selling. Your job is basically to distribute flyers and create awareness that there is such a promo going on. SIMPLE enough? I know it is!

And guys, I'm so sorry, client prefer girls only. Last resort, if we cant find enough girls, I'll put this up for guys!

Till then, please contact me fast!
Take care, God bless!