WOOHOOOOOOOOO!!!!!!!!!!!!!!!!

I am so so happy! No words can explain my feeling right now!

I opened up my mail and this is what I saw! If you can see my face now, I'm actually grinning ear to ear! ;)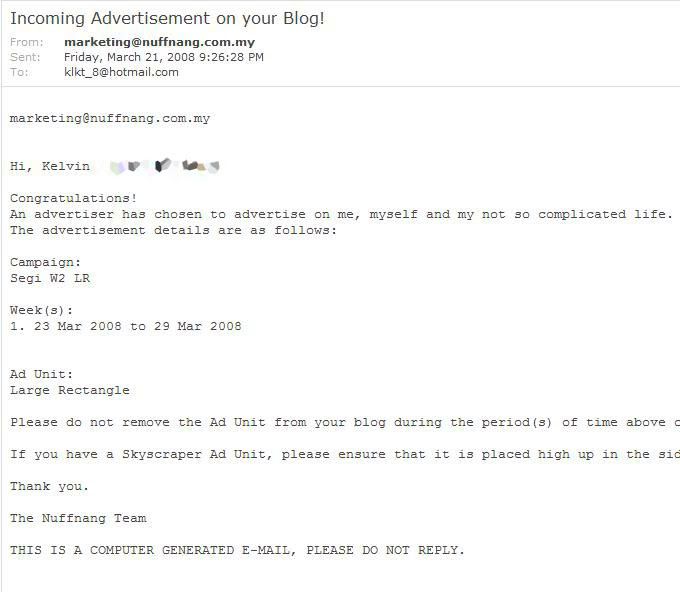 I believe this is the beginning to richness! Muahahaha!!! I want more Ads please! Thank you Nuffnang! I want to be famous! LoL! Can I?
Immediately, this song came into my mind! Thank you Nuffnang! Meanwhile, please enjoy this song by Rod Stewart entitled For The First Time!
Till then! Happy Easter!
This is Yatz, feeling HAPPY for his Nuffnang Ads too!
I cant wait for the 23rd of March to arrive! I so must Print Screen that as a rememberance of my 1st ad! And there shall be more to come! :P
From what I see, the ad I'm getting is a
SEGI College
ad! Way to go
SEGI
! But but . . .
UCSI
(I'm studying there you see..) also not bad leh! :P