Last week, a few of us + our pets from HomeAPet attended a gathering in a friend's house. It was supposed to be a 'Siong Kai' function where one of the dog was supposed to be receive/acknowledge his godmother. Well, it was a fun gathering with alot of pets, mostly dogs. Here are the pictures! Have fun!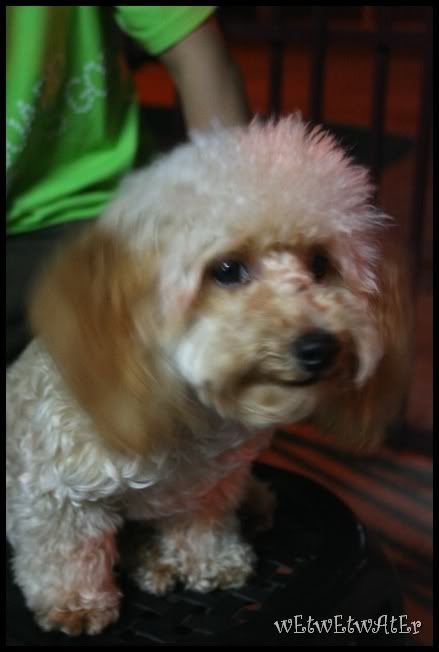 Hi! My name is Milo! I'm a toy poodle! Today is my day!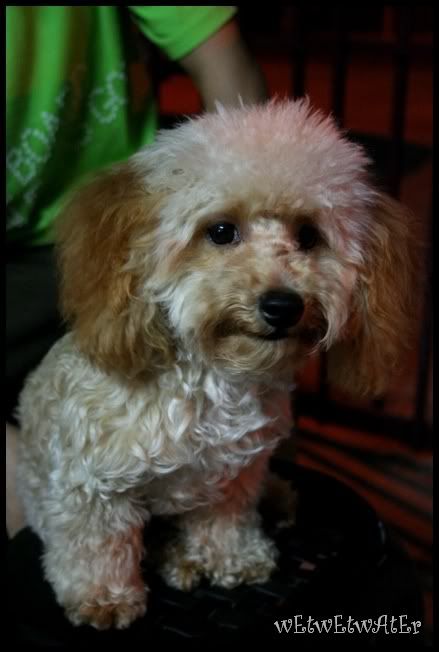 See me smile! Grab a shot quick!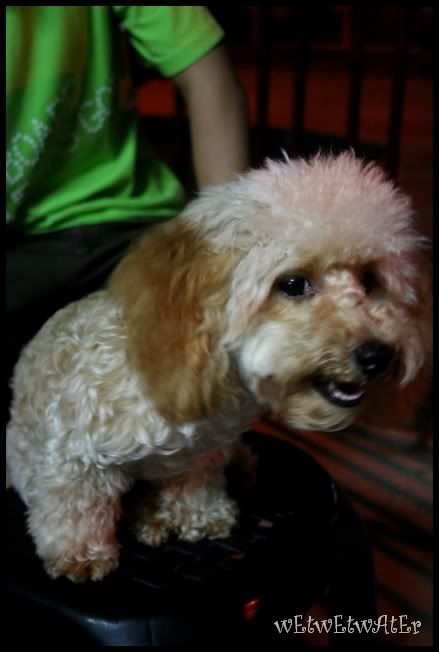 I'm so happy that I'm laughing! LOL!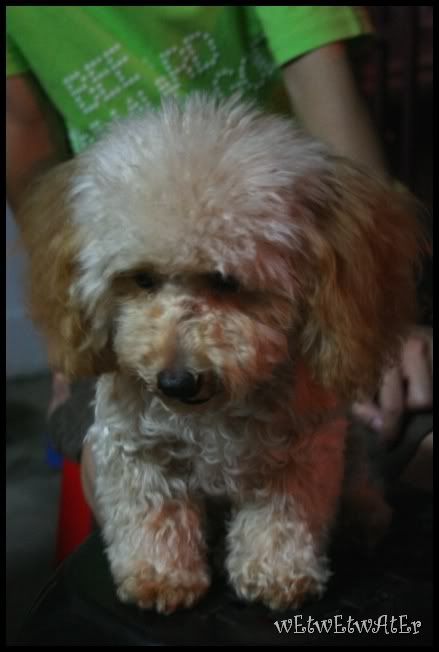 Ok la! Enough of pics! I also know hot to shy one you know?
Ok la give you guys 1 more chance! Last pic but this time its different!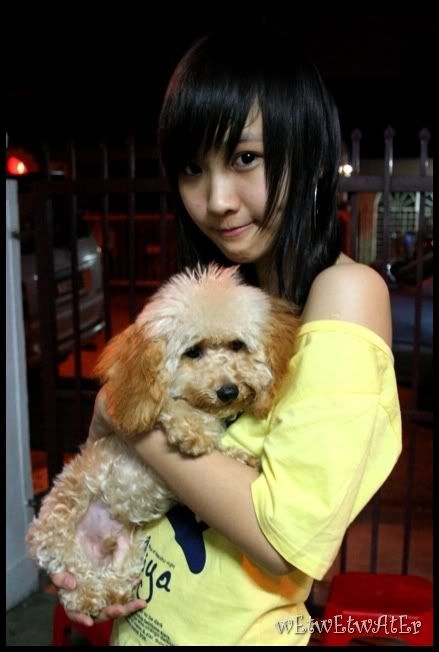 This is me and my new kai ma, Qing Qing! Pretty hor? =)
How was that after a long break? More pics to come! Stay tuned!
If you are very much into animals like me, fell free to visit
http://www.homeapet.com/
! There's a bunch of nice people inside there!
Till then, take care peepz! Ciao!